Options
Mark as New

Mark as Read

Bookmark

Subscribe
on ‎05-29-2013 12:36 PM
Hi,
I have been having problem to set up STP among switches, as i whish it were. The topology is this,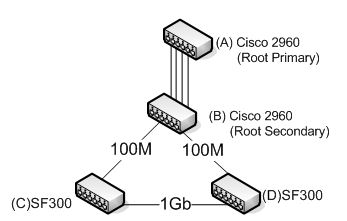 The way that all this is working is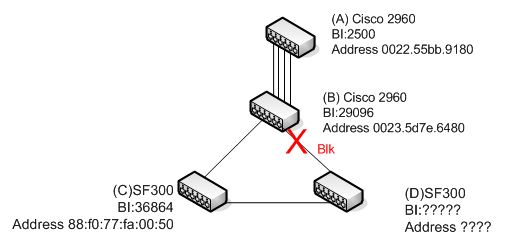 i would like it working in this way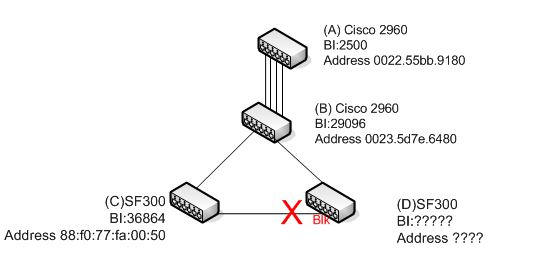 I've reviewed de Bridge ID so that, Switch A has lowest BI, and switches C and D have de same highest BI. Then, the path cost between switch C and D has a cost higher than the link againts Switch B.
But i can´t block the link between Switch C and D.
The strange thinks that i saw, were
> Swicth D has not BI and Address.
> Switch C has as STP ROOT de BI of Switch D
I would be gratefull if you could helpme or leadme to fix this issue.
Regards