Highlighted
Beginner
Mark as New

Bookmark

Subscribe

Mute

Email to a Friend
I find it sad that the WVC200 was dropped a few years ago for the WVC210 with no compatiblity worked in.
I find it sad that the WVC210 has been droped leaving clients scrambling for solutions for their clients which I will remain loyal to.
I now find it sad for Cisco, because to get me back as a client for routers/switches etc will take some doing.
Of course it is important for Cisco to make a profit, but if your going to leave me out to dry in center field, not once but twice, then it tells me something about Cisco as a supplier.
Roger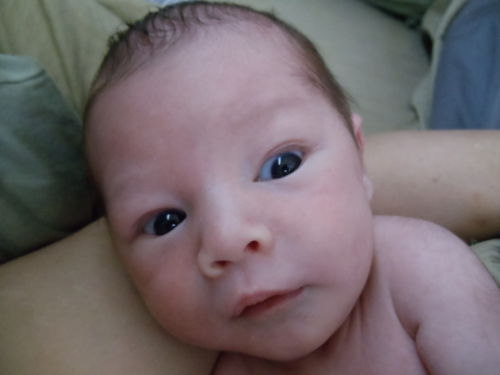 Beginner
Mark as New

Bookmark

Subscribe

Mute

Email to a Friend
This happened with us and the MARS product too.
Highlighted
Rising star
Mark as New

Bookmark

Subscribe

Mute

Email to a Friend
Hi, My name is Eric Moyers. I am a Network Support Engineer in the Cisco Small Business Support Center. Thank you for using the Cisco Community Post Forums.
I understand your frustration over this issue. Being a part of the Surveillance Group, I am sad at the decision for Cisco to no longer be involved with this part of the industry. However I can appreciate the difficulty in coming to that decision. I know that it was never Cisco's intent to leave any customer out to dry. That is the reason that when we announced the decision in Sept 2011, we allowed the product to still be purchased until Dec 2011. From that point we will continue to honor support for the device until Nov. 2014. For customers with active product warranties, support will be available as stated in the product warranty terms and conditions, even if this date exceeds the Nov 2014. Basically if your product has an active hardware warranty, the customer is given support.
Cisco is giving all of its customers time to adjust to this decsion and still honoring support obligation for the products sold. We are trying to give our customers the same consideration you give yours.
Cisco has also made it possible for customers to use the Cisco Small Business Investment Protection to trade in eligible products and receive a rebate when purchasing new eligible Cisco equipment. For more information, you can go to: http://www.ciscoinvestmentprotection.com/
Cisco started out as a Router and Switch company. As times change, direction also changes. Granted I work for Cisco, but I feel strongly enough about Cisco, that I don't mind saying I find it refreshing that a company tries to inform customers two years in advance of changes that may affect them and their companies that they have time to adjust and make their own changes to business. I have bought things before and then months later find out that the product is no longer made or supported with no warning.
I can't speak to the WVC200 much, except that the WVC210 was actually a much better camera. the decision for that falls on Linksys. They originally had that camera when Cisco bought out the small business portion of Linksys and to my knowledge that decision for replacement was already in motion when Cisco Small Business took it over.
The bottom line is, there is never any real good way to discontinue a line or product. I do apologize on Cisco's behalf for your inconvienence. I sincerely hope that you take continue to look at Cisco when considering your Networking needs.
Thanks
Eric Moyers
Cisco Network Advanced Support Engineer
SBSC Wireless and Surveillance SME
CCNA, CCNA-Wireless
1-866-606-1866