Highlighted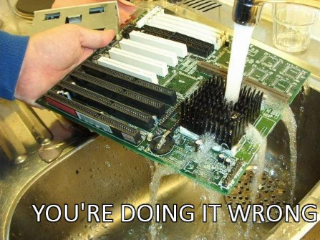 Beginner
Mark as New

Bookmark

Subscribe

Mute

Email to a Friend
300 Series POE and legacy devices
Greetings;
I convinced the powers that control my paycheck to stick with Cisco for small POE switch deployment. Yay!
So, I opened up my shiny new piece of hardware (a SF302-08MP aka SRW208MP-K9-NA), plugged in a Cisco 1230 and an 1121 AP AND... nothing.
I thought to myself, looks like Cisco is following the 802.af standard. I grabbed my crimper, swapped pins 4 and 5 with 7 and 8, and... nothing... again...
Now, the whole reason I pressed so hard for this equipment is that I wanted to be certain that our Cisco devices would be supported. The weird part is that an older Linksys (by Cisco or whatever) POE switch works just fine.
Knowing that there are two types of 802.af (one that delivers power via pins 1,2,3, and 6, and the other 4,5,7, and 8), it does not make sense that a switch (especially a Cisco switch) that says it complies with 802.af, would only comply with one type (I'm pretty sure the standard requires both).
Do I have a faulty switch, or an unhealthy attachment to a company that I adore?