Highlighted
Beginner
Mark as New

Bookmark

Subscribe

Mute

Email to a Friend
Buffalo Linkstation not connecting to SLM2024
I have recently installed an SLM2024 Gigabit switch. We have a mixture of devices on the switch, desktops, servers, printers, wireless access points and all are working ok. We also have four Buffalo Linkstations with Gigabit Ethernet. Each linkstation has a DHCP reservation but when connected to the SLM2024 the ip address is not issued and the linkstation is not accessible as the default ip address is used by the devices. When the linkstations are connected to a Netgear switch they work as expected. The SLM2024 was purchased to replace the Netgear as it only has 2 gigabit ports.
I have not made any changes to the SLM2024 configuration. Any ideas?
1 ACCEPTED SOLUTION
Highlighted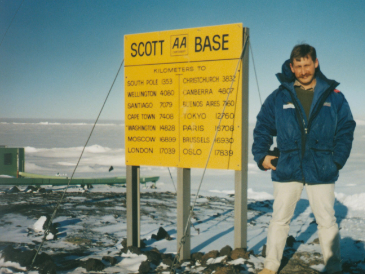 Rising star
Mark as New

Bookmark

Subscribe

Mute

Email to a Friend
Hi Richard,
Are all four Buffalo Linkstations showing the same symptoms when connected to my SLM2024 or is only one device having a issue with connectivity.
The second screen capture that you pasted shows that ZERO ethernet frames are seen coming in from the Buffalo Linkstation. This is not good.
If all four Buffalo Linkstations are not working when connected to the SLM2024, I would think there is most likely a problem with the way we auto-negotiate the ethernet link between the switch and the NAS.
Most likely you have checked Buffalo for a software update for the linkstation, I notice that Buffalo had new software out just over a month ago for the linkstation. If you haven't got the new software on the Buffalo Linkstation, now is a great time to update the code.
It would be useful to to take the Buffalo Linkstation off my switch and connected it into another device maybe like the old netgear switch.
It may be that we, according to what i saw in your screen capture 1 above, turn off ethernet port auto-negotiation or untick autonegotiation on my switch and fix or set the port speed to 1000 Full Duplex on both my switch port and the Buffalo Linkstation and see if connectivity then works. Make sure you save changes on my switch.
So, steps we can try;
1. check for Linkstation software updates and apply them,
2. If that doesn't get received port counters to increment, remove ethernet autonegotiation on both my switch and the Buffalo Linkstation and see if this gets the packets flowing.
[ note: I have highlighted the word both to indicate that if auto-negotiation of ethernet ports is turned off at one end of a ethernet link it must be turned off at the other end of the ethernet link as well]
regards Dave