Highlighted
Beginner
Mark as New

Bookmark

Subscribe

Mute

Email to a Friend
Help Selecting a Core Switch
I have a total of 4 buildings and ultimately will have approximately 600-750 devices connected to my network. Currently I have SGE2010's and SGE2000p's installed at the edge and a stack of 3 SGE2010's serving as the core switch. The core and edges are connected with LC GBic cards and Multi-mode fiber runs.
I am having some problems with the scalabilty of the core switch as I will require additional fiber runs and would like advice on what unit to purchase. We are a school in it's second year and funding is very tight- hence the SGE's. I need something that will allow 48 fiber ports with the ability to grow. I would want to be able to stack an additional switch and manage the two as a single unit.
The solution needs to be able to function with the current SGE2000/2010's that are deployed at the edge.
Any advice is greatly appreciated.
Highlighted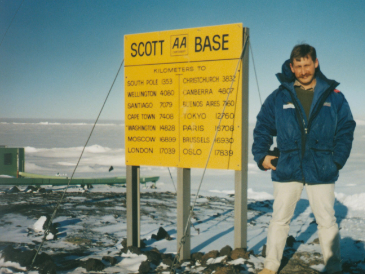 Rising star
Mark as New

Bookmark

Subscribe

Mute

Email to a Friend
Re: Help Selecting a Core Switch
Hi Jason,
I personally think you have two realistic options, and I mention these in no particular order of preference.
Option 1. Using pizza style 1U switches in stacking mode
I looked at product advisor to check SFP port density and found the stackable 3750 series;
Option 2. Using a small 4500 series chassis, these chassis have line cards that support 24 SFP slots per card.;
This I would think is the best solution using a 4500 series chassis /power supplies and supervisor engine with SFP line cards..
Both options offer different levels of failover and redundancy.
http://www.cisco.com/en/US/prod/collateral/modules/ps2710/ps5494/product_data_sheet0900aecd802109ea_ps4324_Products_Data_Sheet.html
Figure 4. WS-X4624-SFP-E
WS-X4624-SFP-E:
• 24-port line-rate SFP line card providing 24 gigabits per-slot capacity
• Cisco IOS Software Release 12.2(44)SG or later
• L2-4 Jumbo Frame support (up to 9216 bytes)
• Inherits Supervisor Engine 6-E QoS capability
• Compatible only with E-Series supervisor engines
• Compatible with classic Cisco Catalyst 4500 line cards in the E-Series chassis with no performance degradation
• Enterprise, mid-market, and commercial core and distribution deployments requiring line-rate capability
• Service provider: GE aggregation for DSLAM/PON/mobile data backhaul
But with both these solutions, work closely with your Cisco Account Manager on pricing.
If you want further technical detail on these solutions, either check them out yourself or have a work to a product advisor at the Partner helpline, by calling your ocal Cisco Office. The operator should direct you to the Partner helpline.
If you are in the USA timezone, I am happy to have a quick chat with you. If you wish to have a discussion and mull around some ideas.
regards Dave