Highlighted
Beginner
Mark as New

Bookmark

Subscribe

Mute

Email to a Friend
LACP between c4503 and SG300 with Media Converters
Hi guys,
I need help in dissecting and solving this issue we now have in our network. We recently purchased SG300-52s to be deployed as IDF switches of several buildings. We also implemented LACP between it and our core cisco 4503 switch. In the inserted image, the first setup where we used Cat 6 UTP cables, LACP connection worked flawlessly. However, when we tried deploying it using our fiber optic connection and media converters, the LACP won't go up.
I would like to know if you have experienced the same problem and what could be done to correct this situation. Initially, i am thinking that it has something to do with the media conversion from copper to fiber, vice versa. I am searching the web for similar problems but can't find one.
Thank you in advance!
Zero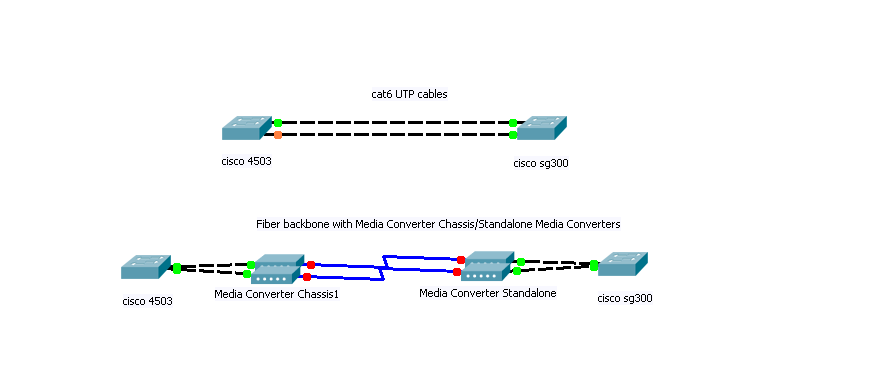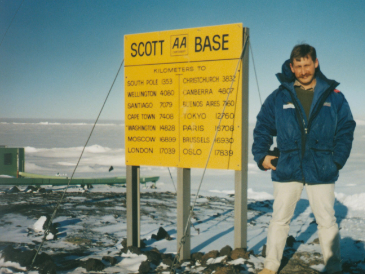 Rising star
Mark as New

Bookmark

Subscribe

Mute

Email to a Friend
Re: LACP between c4503 and SG300 with Media Converters
Hi zero
What is the manufacturer model number of the Media converters (MC) ?
I want to know if the MC is a switching MC, two port switch or a true media converter.
Are link state changes at one end of the copper e link propogated to the remote copper link ?
on the SG300
show me the results from;
sh lacp parameters GE x where x are the switch ports participating in the LAG
sh lacp statistics ge x where x are the switch ports participating in the LAG
on the 4500
lets see a 60 second capture debug lacp packet, this should show the interaction between the the 4500 and the 300 series.
Lets go from here and check out the specs on the Media Converter.
regards Dave