Highlighted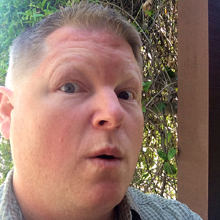 Explorer
Mark as New

Bookmark

Subscribe

Mute

Email to a Friend
Lots of ARP Broadcasts from SG300-28P for its GW Address
In troubleshooting another issue I set up another SG300 on the same VLAN as my SG300-28P and then setup a Monitor Port on it to see what Broadcasts I was getting.
Low and behold the SG300-28P is sending out quite a few Broadcast Packets. Most of them are the same, ARP Request for its Default Gateway Address. Others are for a few other AD Servers on our network.
Arp Entry Age Out is set to the default of 600000 with "
This is the Wireshark Packet. The Frame check sequence is Bad, what can cause that?
No. Time Source Destination Protocol Length Info
1737 67.457763000 Cisco_a9:93:84 Broadcast ARP 64 Who has 10.1.0.3? Tell 10.1.2.3 [ETHERNET FRAME CHECK SEQUENCE INCORRECT]
Frame 1737: 64 bytes on wire (512 bits), 64 bytes captured (512 bits) on interface 0
Interface id: 0
WTAP_ENCAP: 1
Arrival Time: Jan 8, 2013 14:44:06.952611000 Pacific Standard Time
[Time shift for this packet: 0.000000000 seconds]
Epoch Time: 1357685046.952611000 seconds
[Time delta from previous captured frame: 0.000106000 seconds]
[Time delta from previous displayed frame: 0.000106000 seconds]
[Time since reference or first frame: 67.457763000 seconds]
Frame Number: 1737
Frame Length: 64 bytes (512 bits)
Capture Length: 64 bytes (512 bits)
[Frame is marked: True]
[Frame is ignored: False]
[Protocols in frame: eth:arp]
[Coloring Rule Name: ARP]
[Coloring Rule String: arp]
Ethernet II, Src: Cisco_a9:93:84 (b8:be:bf:a9:93:84), Dst: Broadcast (ff:ff:ff:ff:ff:ff)
Destination: Broadcast (ff:ff:ff:ff:ff:ff)
Address: Broadcast (ff:ff:ff:ff:ff:ff)
.... ..1. .... .... .... .... = LG bit: Locally administered address (this is NOT the factory default)
.... ...1 .... .... .... .... = IG bit: Group address (multicast/broadcast)
Source: Cisco_a9:93:84 (b8:be:bf:a9:93:84)
Address: Cisco_a9:93:84 (b8:be:bf:a9:93:84)
.... ..0. .... .... .... .... = LG bit: Globally unique address (factory default)
.... ...0 .... .... .... .... = IG bit: Individual address (unicast)
Type: ARP (0x0806)
Padding: 000000000000000000000000000000000000
Frame check sequence: 0x00000000 [incorrect, should be 0xf26cfd38]
[FCS Good: False]
[FCS Bad: True]
[Expert Info (Error/Checksum): Bad checksum]
[Message: Bad checksum]
[Severity level: Error]
[Group: Checksum]
Address Resolution Protocol (request)
Hardware type: Ethernet (1)
Protocol type: IP (0x0800)
Hardware size: 6
Protocol size: 4
Opcode: request (1)
Sender MAC address: Cisco_a9:93:84 (b8:be:bf:a9:93:84)
Sender IP address: 10.1.2.3 (10.1.2.3)
Target MAC address: 00:00:00_00:00:00 (00:00:00:00:00:00)
Target IP address: 10.1.0.3 (10.1.0.3)