Beginner
Mark as New

Bookmark

Subscribe

Mute

Email to a Friend
Question : Tag , untagged , vlan in SGE - SRW - AP
Question : Tag , untagged , vlan in SGE - SRW - AP
i have setup network allow diagram , but i confuse about tag and untagged in configuration of switch
1. in SGE i setup vlan and L3 routing allow config
vlan 10 : Mgmt -> 10.1.10.1 /24
vlan 11 : Server -> 10.1.1.1 /24 assing port for 1-20 untagged vlan11
vlan 12 : Office -> 10.1.2.1 /24 assing port for 20-21 untagged vlan12
vlan 13 : Guest -> 10.1.3.1 /24
now all vlan can route ok
port 24 i assign in tag vlan 10,11,12,13 link to SRW
2. in SRW i setup vlan allow config
vlan 10 : Mgmt -> 10.1.10.2/24
vlan 11 : Server -> assing port for 1-10 untagged vlan11
vlan 12 : Office -> assing port for 11-20 untagged vlan12
vlan 13 : Guest -> not assign
port 23 i assign in tag vlan 10,11,12,13 link to WAP200
port 24 i assign in tag vlan 10,11,12,13 link to SRW
3. in WAP200 i setup vlan allow config
vlan 10 : Mgmt -> 10.1.10.3/24
vlan 12 : Office -> SSID office
vlan 13 : Guest -> SSID guest
port fastEthernet i assign in tag vlan 10,11,12,13 link to SRW
set default management vlan 10
set ap management vlan 10
Now i have problem when i connect vlan server in SGE i can't connect SRW and AP's ip mgmt [ping and webui]. please help me about this config i must be fix or wrong configuration in number in picture [1,2,3,4] please advice or who has lab guide for this solution. please help me i try to find about document or sample config.
thank you for you support.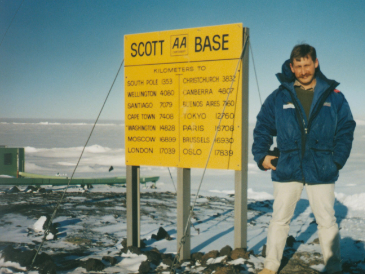 Rising star
Mark as New

Bookmark

Subscribe

Mute

Email to a Friend
Hi Siriphan,
When i setup the WAP200, I always leave Vlan 1 as the untagged or native VLAN.
Even though Vlan 10 is your management VLAN, on all devices, make VLAN10 untagged on the SRW port 23 that leads to the WAP200.
On the WAP200, use Vlan1 as the untagged management VLAN .
Best way around this now is to;
step 1. make the port from the SRW port 23 going to the WAP200
untagged vlan 10
tagged for vlan 12
tagged for vlan 13
step 2. reset to factory defaults the WAP200.
Step 3. On the WAP200, assign VLAN 1 IP address of 10.1.10.3/24 if you can get to it.
So bottom line, the WAP200 is the only device that needs to change in your configuration.
It seems to me that VLAN 1 on the WAP200 always wants to be the untagged VLAN.
hope this helps,
regards Dave