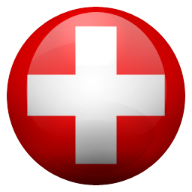 Beginner
Mark as New

Bookmark

Subscribe

Mute

Email to a Friend
Setting up VLANs ISA570 and SG300
Hello,
I have been messing around for some time now to get my network to work with some vlan's
All tutorials and other posts in the forums didn't really help, I only have basic knowledge about networking.
I have drawn a network map as I would like to build the network.
So I would like to have 3 VLAN's
VLAN 1 is the default lan, along my searches I have found out that its not a good idea to use VLAN 1 for private networking since many discovery services are on the network also and could exploit the network.
So only network appliances like switches and accesspoints are in VLAN 1 also the 2 DVR's provided by the cable company need to be in this vlan since they only need internet access.
VLAN 10 will be the general vlan for all devices in the home, any device is trusted to have full access along the network and internet
VLAN 25 is the guest network, mainly just wireless and can only get internet access and should not be able to access anything in VLAN 10 if possible but not really important guests should not access VLAN 1
Maybe its better to put de DVR devices in this vlan too?
Hopefully someone can help me out step by step, things I tried myself mostally lead to locking myself out of the vlan somehow and not be able to get back into the SG300 switches
Also by setting up this properly I hope to get bonjour broadcasts to work properly so the airplay devices are being discovered all over the network and also the iTunes server that is running on the Synology NAS.
One mistake in my network map, the printer is an Airprint device ofc.
Thanks in advance!