Highlighted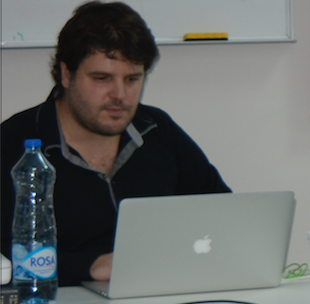 Enthusiast
Mark as New

Bookmark

Subscribe

Mute

Email to a Friend
Hi,
is it possible for SF/SG300 switches to be used as DHCP server for non-management VLAN-s.
The switch has VLAN1 as management VLAN - has IP address assigned.
The switch has additional VLAN - VLAN200 and I'd like SG300 to act as DHCP server for clients on this VLAN.
Is this possible at all?
1 ACCEPTED SOLUTION
Highlighted
Advocate
Mark as New

Bookmark

Subscribe

Mute

Email to a Friend
Hi Jernej, the switch must operate in layer 3 mode. You can enable dhcp server per vlan.
To qualify to make a DHCP pool for a layer 3 vlan, none of the vlan interface can have an IP address issued via DHCP, so you vlan 1 and 200 must have a static ip address assigned. The vlan 1 does not require dhcp server configured for vlan 200 to have one.
Here is a sample configuration
config t
vlan database
vlan 200
exit
interface vlan 1
ip address 192.168.100.137 255.255.255.0
no ip address dhcp
exit
interface vlan 200
ip address 192.168.99.1 255.255.255.0
exit
ip dhcp server
ip dhcp pool network test
address low 192.168.99.1 high 192.168.99.254 255.255.255.0
default-router 192.168.99.1
dns-server 8.8.8.8
-Tom
Please mark answered for helpful posts
-Tom Please mark answered for helpful posts http://blogs.cisco.com/smallbusiness/