Beginner
Mark as New

Bookmark

Subscribe

Mute

Email to a Friend
SFP modules for WS-CE500-24LC
Hello, I use WS-CE500-24LC Small Business Switch (IOS VER: 12.2(25)SEG6) and I need to use it with Gigabit SX Mini-GBIC Transciever (LC SFP) optical module. I tried Cisco MGBSX1 module, but the switch detects this module as non-compliant SPF module and switches the port to the off-line. I also tried some non-Cisco SFP modules, but with the same result. The only module that works is (as GLC-SX-MM copatible) Finisar SFP module marked FTRJ8519BNL (850nm SX MM), but it is end-of-life product. Does exist any Cisco SFP module that works in the WS-CE500-24LC switch?
Thanks a lot.
Erik.
Highlighted
Cisco Employee
Mark as New

Bookmark

Subscribe

Mute

Email to a Friend
Re: SFP modules for WS-CE500-24LC
The CE500 line of switches have been announced End of Sale/End of Life. Because of this you are finding that compatible GBICs are also EoS/EoL. The last hardware ship date for this product line was March of this year. You can find suggested replacement product information on the EoS/EoL announcement located here.
Best Regards,
Highlighted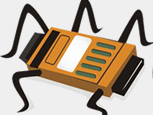 Beginner
Mark as New

Bookmark

Subscribe

Mute

Email to a Friend
Re: SFP modules for WS-CE500-24LC
Erik - you should be able to use any of the following transceivers with your CE500, you may need to check your IOS in conjunction with the transc
eiver you are trying to use to make sure you meet the IOS requirements:
GLC-LH-SM
GLC-SX-MM
GLC-GE-100FX
GLC-FE-100BX-D
GLC-FE-100BX-U
GLC-FE-100LX
GLC-FE-100FX
GLC-T
GLC-ZX-SM
Cory Andrews