Beginner
Mark as New

Bookmark

Subscribe

Mute

Email to a Friend
SG 200-08P - connecting PCs and Phones
Hello,
we have a serious problem over here with some new SG 200-08P switches firmware: 1.0.6.2
They are setup behind 2 SG-200 50 layer 2 switches - actual firmware 1.3.2.02.
We have 4 VLANs: 1 for DATA and 2 for PHONE, 10 fpr MGMNT and 20 for GUESTS - on the 08-P only VLAN 1+2 is needed. CDR protocoll is active.
Ports 1-7 on the 08-P is setup as "Trunk, 1U, 2T", parameter: Auto Negotiation ON. We tried FlowControl ON and OF - makes no difference. Port 8 is setup as "Trunk, 1U, 2T, 10T" to the floor switch. The connecting port on the floor switch SG-200 50-switch ist setup as "Trunk, 1U, 2T, 10T".
One of the problem switches: on port 1-4 of the 08-P there are connected 4 Cisco 6921 phones . On Port 5-7 there are connected 1 HP Z400 and 2 Elite 7200 PCs. One of the 6921 phones is switching to a DELL Latitude 6420 laptop.
So it happens every morning, that the first staring PC ist working fine, then the switch has to be switched off and on to get the next PCs connected to the network. The switching 6921 phone does not connect at all. But after some more switching off/on it works.
We thried another 08-P hardware with the same config, we tried an older firmware level ... we setup the PoE-phone ports as GENERAL 1U, 2T. We gave external power to the phones so that PoE is not overloaded ... nothing helps. Only some switching off/on helps and the PC gets its IP address from DHCP and the phones all come up an find the CU 6000.
Is there someone outside who may give a helping hand on this?
Thanks so far...
1 ACCEPTED SOLUTION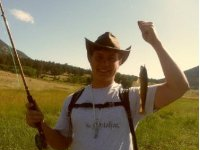 Beginner
Mark as New

Bookmark

Subscribe

Mute

Email to a Friend
Hi Jens-Peter,
I would try disabling smartports and green ethernet on the SG200 switches. Then you will need to hardcode each of the ports to have the necessary settings. Often times when a reboot is required to restore functionality smartports is the cause.
As for the 6921 phones, you need to be sure to have auto voice vlan enabled. Otherwise the phones will not be able to pick up the correct VLAN via CDP. Let me know, if you have any questions.
-Trent Good

** Please rate useful posts! **


-Trent Good ** Please rate useful posts! **