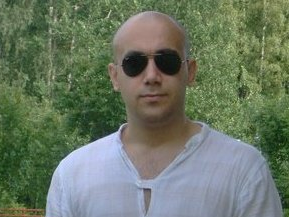 Rising star
Mark as New

Bookmark

Subscribe

Mute

Email to a Friend
Hello,
I have 2 SG300 switches and all I want is to propagate VLAN info from one to other.
I do not have computers with GVRP compliant NICs, so I dont want that auto registeration functionality on access ports. I want VLAN prop via trunks and switchport mode access on access ports just like VTP.
I have read on cisco docs that this functionality is provided with GVRP Mode fixed, but there are only 2 modes that I can see on SG300 are Normal and Forbidden.
Trunk configured correctly, gvrp is enabled globally and on port, ports are up and functional, tried different combinations of checking and unchecking boxes of dynmic vlan creation and enable registeration on both ends but no joy. When I create a vlan from one, it doesnt propogate to other.
Any insight appreciated.
Thanks
Advocate
Mark as New

Bookmark

Subscribe

Mute

Email to a Friend
Hello Husycisco,
The trunks will negotiate, but any access port will not dynamically assign, therefore it won't work like VTP. The GVRP CANNOT use access mode, the port participation may only be trunk or general. When you process a show vlan command you should see the vlan notated as "dynamic" on the switch that is receiving the join packets. Also remember, the GVRP is a global database, any modification to trunk/tag may drop the dynamic status to the receiving switch.
-Tom
-Tom Please mark answered for helpful posts http://blogs.cisco.com/smallbusiness/