Highlighted
Beginner
Mark as New

Bookmark

Subscribe

Mute

Email to a Friend
Ok, so I have been configuring the SG-300 28 from both web and cli interfaces.
When doing a sh run I get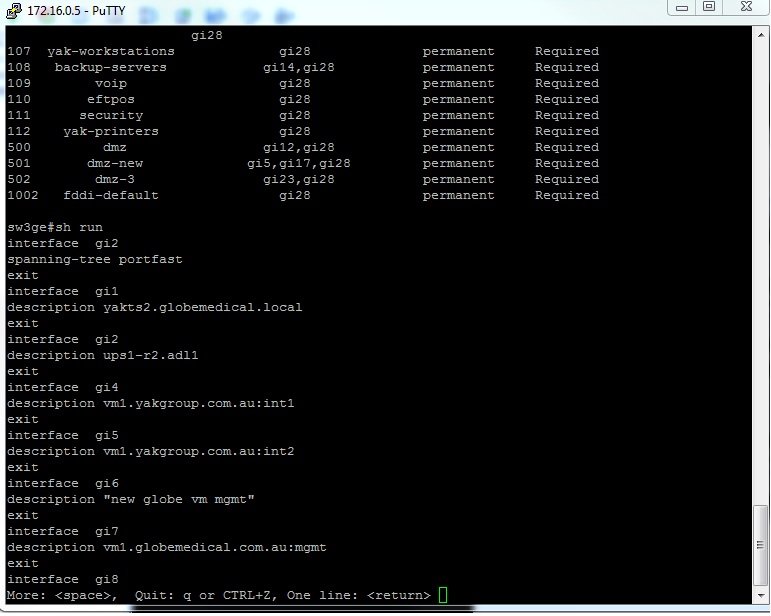 Int gi2 before int Gi1? WTF?
Also one of my vlans wasn't working on interfaces but was working through the assigned trunk port to my other switch.
I deleted it and recreated it and it is now working.
What are others experiences with this equipment? It's a pain in the rear if this will happen when we have a failure and go to reconfigure a switch and have these same issues.
Luke
Highlighted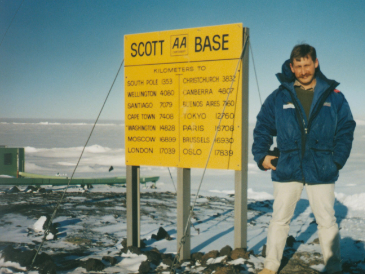 Rising star
Mark as New

Bookmark

Subscribe

Mute

Email to a Friend
Re: SG300 strange happenings
Hi Luke,
The operating system on the 200,300 and 500 series switches is not traditional Cisco IOS that you would find on a 2960s or 3750X.
So the look and feel is close not not the same. The show run on my SG300-10P showed the following below in blue.
So was the difference between your 300 series switch and my 300 series switch due to firmware differeneces.
I am using the following firmware on my switch as show below;
SG300(config-if)#do show ver
SW version 1.2.7.76 ( date 19-Jul-2012 time 17:54:43 )
Boot version 1.0.0.4 ( date 08-Apr-2010 time 16:37:57 )
HW version V01
SG300(config-if)#
interface gigabitethernet1
rmon collection stats 1 owner dave
switchport trunk native vlan 3
voice vlan cos mode all
!
interface gigabitethernet2
description cli.test.link
spanning-tree portfast
switchport mode access
!
interface gigabitethernet10
switchport trunk allowed vlan add 3
Don't know enough about your switches working environment to comment on the VLAN failure you had.
the sort of question I might ask is what firmware is on your unit?
was the so called failing port in vlan trunk, general, access modes ?
do you have a copy of the old running config to validate your suggestion that there was a failure
The product is covered by a tremendous warranty, if you believe the problem with port VLAN assignments fail, please have a chat to the good folk at the Small Business support Center. www.cisco.com/go/sbsc
let them look at the GUI or CLI config at the time and if there really is an issue let them resolve the issue.
regards Dave