Highlighted
Beginner
Mark as New

Bookmark

Subscribe

Mute

Email to a Friend
SG300G-28P Auto Voice Vlan configuration
Quick overview of my setup:
4 Buildings all interconnected by Fiber in 1 LAN. 4 Vlans - Data (Default Vlan), Voice 1, Voice 2, and Guest. The vendor doing phones reccomended 2 Voice Gateways for their installation thus requiring 2 seperate Voice Vlans.
Building A and B are on Voice 1
Building C and D are on Voice 2
Building A has Gateway 1 which runs on Voice 1 (Vlan 52)
Building C has Gateway 2 which runs on Voice 2 (Vlan 53)
Building A/B/C are all working great. The switches in Building D for some reason keep wanting to use Vlan 52 (Voice for Building A/B) in it's configuration even though I set the Voice Vlan to 53. So If I disabled the Auto Voice Vlan the phones get no LLDP settings and do not work at all.
Is anyway I can configure the switch to use Vlan 53 as the primary voice vlan? My other option is to configure my DHCP with all the options but since its working on 5 out of 7 switches I'd like to get these other 2 switches working also.
Or is there a way I can disable it but keep LLDP so I do not have to configure the DHCP settings? If not I will just disable.
Advocate
Mark as New

Bookmark

Subscribe

Mute

Email to a Friend
Hi Gregory, it is possible
Hi Gregory, it is possible the uplink port at building D is receiving an advertisement to configure the voice VLAN as VLAN 52 either via CDP or LDP.
Try to disable the autosmart port macro for the uplink port and CDP/LDP for that particular link and see if it helps that situation.
-Tom Please mark answered for helpful posts http://blogs.cisco.com/smallbusiness/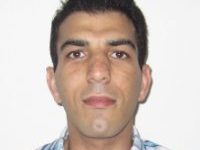 Beginner
Mark as New

Bookmark

Subscribe

Mute

Email to a Friend
Hi Gregory,
As I can understand you have 4 switches
switch A for 1st switch, switch B for 2nd switch, switch C for 3rd switch, switch D for 4th switch.
first you need to loging to switch A and do this following
config t
Switch A# config t
Switch A<config>
Switch A<config># spanning-tree priority 0
end
config t
Switch B# config t
Switch B<config>
Switch B<config># spanning-tree priority 4096
end
config t
Switch C# config t
Switch C<config>
Switch C<config># spanning-tree priority 8192
end
config t
Switch D# config t
Switch D<config>
Switch D<config># spanning-tree priority 12288
end
now we need to fix vlan issue
I will give you example and you need to try it in your switch
this switch support only 1 voice vlan work with smartport so if you want config two voice vlans you need to use other vlan as this following
config t
Switch A# config t
Switch A<config>
Switch A<config># int range gi1-3
Switch A<config-if-range># switchport mode trunk
Switch A<config-if-range># switchport trunk allow vlan add 52
Switch A<config-if-range>#switchport trunk native vlan 1
Switch A<config># int range gi4-6
Switch A<config-if-range># switchport mode trunk
Switch A<config-if-range># switchport trunk allow vlan add 53
Switch A<config-if-range>#switchport trunk native vlan 1
end
wish my issue will help
Thanks,
Moh