Beginner
Mark as New

Bookmark

Subscribe

Mute

Email to a Friend
Spliting of Super Network in Multiple VLANS
Hello Guys,
I am Having Cisco SG300 POE + Managed Switched.I need your Opinion and support to configure the switch.my scenario are as follows:
1) I m having cisco router with the lan ip: 10.151.2.1 255.255.0.0
there are 8 institue which will connect to the Cisco SG 300 switch,i means there are 8 uplink which were came from different institute.we are facing some broadcasting and flooding issue in network.
now my question is that,shall i split this 10.151.0.0 /16 network
like
VLAN11: 10.151.4.1 255.255.252.0
Vlan12 : 10.151.8.1 255.255.252.0
etc
i will create diffrent diffrent vlan for each ports.also i will enable inter vlan routing in switch.
so is it possible that all the users with the respective vlans will get internet access ?
if yes.could you please share how to configure the switch.
Highlighted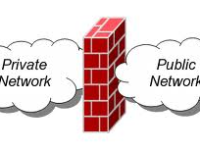 Beginner
Mark as New

Bookmark

Subscribe

Mute

Email to a Friend
Yes You can make it and Put a
Yes You can make it and Put a Default route towards internet in router..It should work