Highlighted
Mark as New

Bookmark

Subscribe

Mute

Email to a Friend
SRW2024 Console Displays 'xxxxxxxx'
As my options seem to dwindle I'm looking for some help,
a recent reboot of a switch, and it failed to come back up.
I can connect to the switch via the console cable
if i connect under the standard 38400,8,n,1, no flow, I get no console, all I get is an X that comes on the screen and every 15 - 20 seconds another X will display. I've tried transmitting the firmware back to the switch but the transmission never initiates.
if i connect under the European standard 19200,8,n,1, no flow, I get what looks like an ANSI Ç and I am able to initiate a file transfer, however it doesn't appear to be doing anything.
I was able to locate the boot code for the latest version of the switch firmware on the CISCO download site, and I've tried sending that over to it as well, followed by the latest firmware, which transfer (4 hours later...) I reboot the switch and still get nothing.
I've tried sending new firmware and old firmware, but nothing seems to be helping.
Any thoughts or recommendations are greatly appreciated.
Thanks!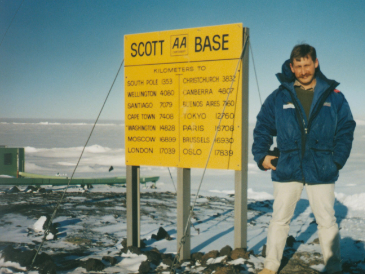 Rising star
Mark as New

Bookmark

Subscribe

Mute

Email to a Friend
Re: SRW2024 Console Displays 'xxxxxxxx'
Hi Samuel,
If no one comes back to you with a approach to fix your problem, and the switch is less than 5 years old, you can probably avail yourself of warranty support.
the datasheet on this product suiggest the following;
Product Warranty 5-year limited hardware warranty with return to factory replacement and 90-day limited software warranty
For warranty support try contacting our Small Business Support Center at;
http://www.cisco.com/en/US/support/tsd_cisco_small_business_support_center_contacts.html
regards Dave
Mark as New

Bookmark

Subscribe

Mute

Email to a Friend
Re: SRW2024 Console Displays 'xxxxxxxx'
Unfortunately the switch is pushing just over 5 years, so the typical support methods are out the window.
Is there any kind of hardware reset switch built into these things? I'm really running out of options, any ideas or suggestions would be great, it seems to do well holding my door open... perhaps it can be repurposed.
I also can't seem to find any sort of original boot code firmware, the only one available anywhere is the 1.01.
What I've found out so far;
Connecting to the switch serial port at 38400 is useless
Connecting to the swtich on 19200 is allowing me to transfer files, boot code and firmware files
Attempted Files:
srw2024_16_boot-101.rfb
srw2016-24-10086.ros
ls20xx_salsa-12222.ros
ls20xx-12230.ros
are they going anywhere?
Every time I send a file, whether it be 30 minutes or 4 hours to transfer, I reboot the switch and get the same results.
Do I need to rename these files when sending them across or does the switch know from the file extensions how to process them?
Mark as New

Bookmark

Subscribe

Mute

Email to a Friend
Re: SRW2024 Console Displays 'xxxxxxxx'
After many hours of forum reading and firmware posts, I finally found a post that mentioned trying to connect to a cisco switch at 9600 baud. figured since i was out of just about all other options, it couldn't hurt to try.
Connected at 9600 baud on the RS232 interface and I got a POST on the switch, it was complaining about an invalid OS, I re-transmitted the os back to the device and it came right up like nothing ever happened to it.