Beginner
Mark as New

Bookmark

Subscribe

Mute

Email to a Friend
I need create vlans in Cisco SF 300-24 Switch.
Ports 1 to 6 are available for other ports (from 7 to 24).
For examples:
port 7 is available for ports from 1 to 6 but is not available for ports from 8 to 24,
port 8 is available for ports from 1 to 6 but is not available for ports from 9 to 24 and 7,
port 9 is available for ports from 1 to 6 but is not available for ports from 10 to 24 and 7 and 8,
.....(to port 24)

How I can do it?
When I add ports from 1 to 6 to VLAN 12, the ports was automatically removed with VLAN 11(in attachment).
1 ACCEPTED SOLUTION
Highlighted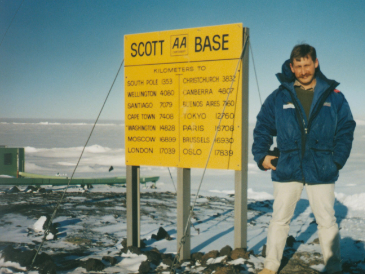 Rising star
Mark as New

Bookmark

Subscribe

Mute

Email to a Friend
Hi Dominik,
Here are the rules for VLANs ..
When you set the switch port interface to access mode, a switch port can be only a member of one untagged VLAN
When you set the switch port interface to trunk mode, a switch port can be a member of only one untagged VLAN but also a member of many Tagged VLANs.
But what you seem to be trying to achieve is use ports 1-7 as unprotected or open ports for ports 8-24 within the switch.
Really seems like something called Priveate Vlan Edge PVE, whereby protected ports will only forward packets to unprotected ports and not other protected ports. .
Here is the definition found in the help text from within the switch.
Protected Port—Select to make this a protected port. (A protected port is also referred as a

Private

VLAN Edge (PVE).) The features of a protected port are as follows:

Protected Ports provide Layer 2 isolation between interfaces (Ethernet ports and Link Aggregation Groups (LAGs)) that share the same Broadcast domain (VLAN).
Packets received from protected ports can be forwarded only to unprotected egress ports. Protected port filtering rules are also applied to packets that are forwarded by software, such as snooping applications.
Port protection is not subject to VLAN membership. Devices connected to protected ports are not allowed to communicate with each other, even if they are members of the same VLAN.
Both ports and LAGs can be defined as protected or unprotected. Protected LAGs are described in the Configuring Link Aggregation section.
So my steps were

So I am wondering if you really need to configure alot of vlans.
make ports 8-24 protected port
Save the configuration
Clicked to tick the option to protect switch port 8.
That's what we end up with , port 8 is now protected.
Now lets copy the settings from port 8 to ports 9-24, see the circled area below.
now will in the ports you also wish to protect.
Now ports 8-24 are protected ports.
Hosts on these ports will only be able to communicate with hosts on ports 1-7 or switch port 24 onwards, in the case of my switch.
Make sure you save your configuration.
I hope this is what you want.
regards dave