Highlighted
Beginner
Mark as New

Bookmark

Subscribe

Mute

Email to a Friend
VLAN setup Cisco SG300 and SIP gateway
Hopefully someone can shed some light here. I'm quite new to networking and not too sure if I'm doing the right thing here.
We are setting up a new VOIP phone system with SIP gateway for our company. Below is what we have done so far.
Data - VLAN 1 (10.1.0.0/24)
Voice - VLAN110 (10.1.1.0/24)
SIP gateway - 10.1.1.252
Router is configured for both VLAN1 and VLAN110. VLAN1 default gateway is 10.1.0.253 and VLAN110 gateway is 10.1.1.253
PABX is set to 10.1.1.250/255.255.255.0 VOIP server is set to 10.1.0.40/255.255.255.0 DHCP server 10.1.0.30 2 scopes - 10.1.0.1-254/Gateway 10.1.0.253 for data and 10.1.1.1-254/Gateway 10.1.1.253 for voip phones.
I have a cisco SG300-52P switch in layer 3 mode. I have setup both VLANS on the switch. VLAN1 has an interface of 10.1.0.1 and VLAN110 has an interface of 10.1.1.1. PABX is plugged into port 2, port is set to access port untagged VLAN 110. Voip server is plugged into port 3 and port is set to trunk mode. Router is plugged into port 1 and set to trunk.
I can ping PABX (10.1.1.250) from Voip server (10.1.0.40). Voip phones are booting and getting dhcp scope from dhcp server. PCs are getting correct dhcp scope for data. Everything seems working so far.
However, SIP gateway is plugged into port 4 and port is set to access untagged VLAN110. I can ping 10.1.1.252 from the switch. However I can't ping 10.1.1.252 from either DHCP server or Voip server. I have tried so many things so far and no matter what I do, I'm unable to ping this.
Am I missing any configuration here?
Thank you.
Highlighted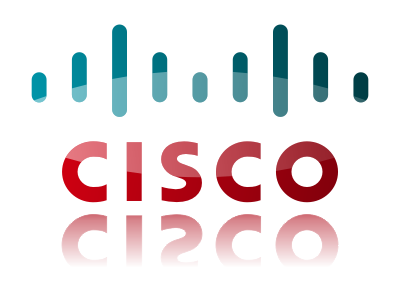 Participant
Mark as New

Bookmark

Subscribe

Mute

Email to a Friend
Hi @Alchinlong44,
I got some questions:
If you try to ping the SIP Gateway from any host in the VLAN 1, does the ping still fail?
Did you check if those hosts have the correct default gateway configured?
Why do you have the port to the server as a trunk? Is it necessary to carry more than one VLAN in that port?
Hope to see your answers.
Rgrds,
Martin, IT Specialist