Highlighted
Beginner
Mark as New

Bookmark

Subscribe

Mute

Email to a Friend
xServe, SGE2010 or QNAP 809?
hello all-
i am trying to determine if i have a network issue or a QNAP issue. here is my setup:
Gigabit WIRED with CAT6
xServe - Early 2008 running OS X Server 10.6.4
QNAP 809U running the latest firmware
CISCO SGE2010-P 48 port Gigabit switch
i am having an issue with losing the connection to the QNAP 809. i am unable to tell if it is the Cisco SGE2010-P Switch, the xServe or the 809. it appears to be just the 809. i am using network home folders and they still reside on the xServe. i want to leave them on the xServe until i resolve this issue. the networked computers do NOT lose the connection to the xServe where their Home folders reside. i have had QNAP login and check the 809 and they say their's nothing in the logs that show the connection being terminated but the fact is the QNAP connection is getting terminated. how do i know this? i know this b/c i have ALL the networked computers (7) login to the QNAP upon the user logging in. at various times all the networked computers drop the connection to the QNAP.ultimately i would like to move the Network Home Folders to the QNAP but not until this is resolved.
i have Ethernet Port 1 (on both the xServe and the QNAP) with a public IP and Ethernet Port 2 (on the xServe and the QNAP) with an IP on the local LAN. so i guess my questions are:
1) is this a switch issue dropping the connection?
2) is this a QNAP issue with timing out the connection(s) to the client computers?
3) should i flip-flop the IP addresses on the QNAP so Port 1 is on the LAN and Port 2 has the public IP?
4) should i flip-flop the IP addresses on the xServe so Port 1 is on the LAN and port 2 has the public IP?
i'm just at a loss on how to troubleshoot this and would really appreciate any and all help.
thx.
ps - ALL the client computers are Macs running 10.6.4
Highlighted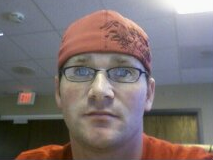 Frequent Contributor
Mark as New

Bookmark

Subscribe

Mute

Email to a Friend
Re: xServe, SGE2010 or QNAP 809?
Are you running all the computers through the sge2010? I would try an isolate the issue. One way to do this is to remove one computer from the sge2010 and have it plug in into the router or some other way and see if it gets disconnected with the other computers. If it does get disconnected with them, then you can eliminate the switch as point of failure and move closer to the qnap.