Highlighted
Beginner
Mark as New

Bookmark

Subscribe

Mute

Email to a Friend
Can't access WAP4410N management page
I just managed to get hold of an old second hand WAP4410N from a friend who got it for work but never really had the time to get it working. I powered it up and performed a 30/30/30 reset to get rid of anything he may have done to it but now I'm struggling to get to the management page. The power light is steady and the ethernet light shows activity but I can't seem to find it on any IPs. I've tried both hooking it into a router and setting up a laptop with an IP of 192.168.1.2, subnet mask of 255.255.255.0 and gateway of 192.168.1.245 and I still have no luck. I'll fiddle with it more tomorrow but it'll probably just involve messing around with more settings and resetting it again, nothing of any real structure. Is there any way of forcing a new firmware onto it over the MAC address or something, for example?
Thanks.
Highlighted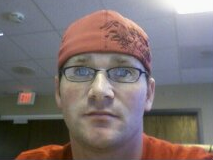 Frequent Contributor
Mark as New

Bookmark

Subscribe

Mute

Email to a Friend
Hey andrew, are you able to ping the wap4410n at all from your pc. If not it seem the reset working on the device and it is holding onto an existing configuration. If that is the case, you can try this. Hold in the reset button for about a minute and at the end of the minute unplug the power to the wap4410n. Hopefully this will release the configuration and revert it back to the default ip address.
Highlighted
Beginner
Mark as New

Bookmark

Subscribe

Mute

Email to a Friend
Thanks for the reply but I've tried that and it still didn't work. The ethernet is still flashing but it won't even respond to ping on .245. I set up my ethernet adapter with the same IP as before, no gateway, and a subnet of 255.255.255.0. Is there anything else at all I can do or shall I just chuck it? Bear in mind I don't want to chuck it if there's anything else at all I can do to fix it but if it's definitely broken I couldn't care less; I'm sat on the sofa, the kitchen door's open, and I reckon I can get it in the bin without leaving my seat. Don't most of these kind of things have some points inside that you just have to connect with a screwdriver to seriously wipe them or is that not as common as I think it is?
Highlighted
Mark as New

Bookmark

Subscribe

Mute

Email to a Friend
Has anyone found a solution for this? I bought 3 of these units and I can not access setup. I can ping it fine and can find it with a port utility, but if I type the address into my browser, I get nothing. It's the same on all 3 units. I have set up many routers over the years and have never seen anything like this. I have reset and done every thing I can think of. They work as an access point. I can connect and use th einternet on them. I'm on one right now. However, I can not get in to set the sidd or security so it's wide open.