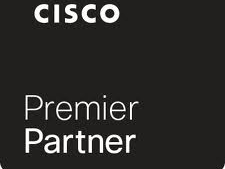 Beginner
Mark as New

Bookmark

Subscribe

Mute

Email to a Friend
Cisco CSPC Smart Collector question
Hi
Our customer is coming up against an issue upong configuration of a Cisco Smart Collector, CSPC. Can anyone help?
– I seem to have hit a brick wall with the setup. The documentation I have seen says to enable some protocols, which I have done – now I have been getting asked by the networks team here about a read-only connection string for SNMP. I have enabled SNMP and configured a user account – not sure exactly what they mean by connection string, or where I would find it on the UCS. So yes, would appreciate any help you could give me.
Can you help?
Regards
Nick
Beginner
Mark as New

Bookmark

Subscribe

Mute

Email to a Friend
Re: Cisco CSPC Smart Collector question
Dont they just mean the snmp v1/2 community string? Thats how it sounds to me.
The guide (from memory) states that it needs SNMP and Telnet/SSH, however ideally should be SNMPv3 and SSH and locked down to permitted management hosts plus the CSP-C. You also need to ensure this communication is permitted through any firewalls.
I dont knwo where it is specifically on the UCS sorry but a bit of digging around you should find SNMP.
Highlighted

Cisco Employee
Mark as New

Bookmark

Subscribe

Mute

Email to a Friend
Re: Cisco CSPC Smart Collector question