Participant
Mark as New

Bookmark

Subscribe

Mute

Email to a Friend
VIC1225 and Qlogic CNA are sending FIP VLAN discovery tagged
Hi during troubleshooting I observed that the VIC1225 and the QLogic CNA are sending FIP VLAN discovery in in VLAN 193, though the VLAN 193 is not configured , neither on the NIC nor on the Nexus5500 where the CNAs are connected. Interesting that Nexus5500 is answering with the FIP VLAN response in VLAN 194 as well, any idea how this VLAN 194 is selected for the VLAN discovery ?
following document tells me that FIP VLAN Discovery is running in the native VLAN
http://www.cisco.com/en/US/prod/collateral/switches/ps9441/ps9670/white_paper_c11-560403.html
FIP VLAN Discovery
FIP VLAN discovery discovers the FCoE VLAN that will be used by all other FIP protocols as well as by the FCoE encapsulation for Fibre Channel payloads on the established virtual link. One of the goals of FC-BB-5 was to be as nonintrusive as possible on initiators and targets, and therefore FIP VLAN discovery occurs in the native VLAN used by the initiator or target to exchange Ethernet traffic. The FIP VLAN discovery protocol is the only FIP protocol running on the native VLAN; all other FIP protocols run on the discovered FCoE VLANs
any idea out there ?
Thx
Hubert
Highlighted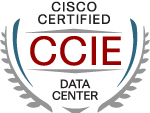 Cisco Employee
Mark as New

Bookmark

Subscribe

Mute

Email to a Friend
VIC1225 and Qlogic CNA are sending FIP VLAN discovery tagged
Hi Hubert,
FIP will use whatever is configured on the C-Series for the native VLAN. My guess is someone configured either the vHBA or vNIC with this VLAN in the CIMC. Otherwise you are correct it will use the native VLAN for discovery. If they are not configured, I would try to update your drivers to the latest.
Ant