Beginner
Mark as New

Bookmark

Subscribe

Mute

Email to a Friend
Hello,
I have a switch 2960X with a power problem. It looks like two interfaces Gi 1/0/41 and Gi 1/0/42 (upper, lower) goes into power faulty state when Cisco 7911/ 7942 is connected. Log show TStart error on those ports even after 2xmode is applied on that port (I`ve already tried to reboot switch with no luck). I`ve checked it on two IOS:
c2960x-universalk9-mz.152-2.E4
c2960x-universalk9-mz.152-2.E5
error occured after 8-9 months after installation of 2960X switches. I have second switch with similar problem but there is no log and no PoE detection but it look the same, so two neighbour ports are not working with PoE.
Is is some 2960X bug? Anyone had the same issue and have a solution for that maybe?
Thanks in advance.
Marcin.
2 ACCEPTED SOLUTIONS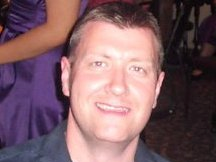 VIP Advisor
Mark as New

Bookmark

Subscribe

Mute

Email to a Friend
Hello
Do the other POE ports work okay? - As I have had individual poe ports go on me and stop supplying any power, Nothing much I could do about it either, other than use POE injectors or swap the whole switch out which I wasn't wanting to do as the other ports worked fine?


res
Paul


kind regards
Paul

Please rate and mark posts accordingly if you have found any of the information provided useful.
It will hopefully assist others with similar issues in the future
VIP Mentor
Mark as New

Bookmark

Subscribe

Mute

Email to a Friend
Yes agree with Paul I have ports all over our global network with descriptions set as POE dead , they go now and again on different platforms and blades , its whether you can live with it or RMA it and replace it, if its only one or 2 I usually just put up with it once there are more spare ports available