Beginner
Mark as New

Bookmark

Subscribe

Mute

Email to a Friend
4510R+E - Dual Sup 7e Software/ROMMON Upgrade Questions
Hello,
We have some 4510R+E with dual sup 7e that have experienced problems recently. One of the sup 7e's crashed with a "critical software exception":
#show ver
Cisco IOS Software, IOS-XE Software, Catalyst 4500 L3 Switch Software (cat4500e-UNIVERSALK9-M), Version 03.01.01.SG RELEASE SOFTWARE (fc1)
<snip>
ROM: 15.0(1r)SG1
<snip>
Last reload reason: Critical software exception, check bootflash:crashinfo_iosd
So I thought I'd upgrade to IOS-XE 3.2.0SG to hopefully resolve the issue. I was reading the software release notes and it says:
If you are upgrading to 3.2.0SG, you must upgrade your ROMMON to 15.0(1r)SG2.
If they have dual supervisors, first upgrade your software to 3.2.0SG, then upgrade your ROMMON to
15.0(1r)SG2 to avoid the resets uplinks issue (CSCtj54375).
And from the ROMMON release notes it says:
Download the cat4500+e-promupgrade-150_1r_SG2 program from Cisco.com, and place it on a TFTP
server in a directory that is accessible from the switch that is upgraded.
The cat4500+e-promupgrade-150_1r_SG2 program is available on Cisco.com at the same location from
which Catalyst 4500 system images are downloaded.
So I have several questions:
The only promupgrade file I can find is cat4500-e-ios-promupgrade-150-1r-SG2 (which doesn't appear to be the same as cat4500+e-promupgrade-150_1r_SG2 ) Does anyone know where the correct file is?
Since I have dual supervisors, it says I should upgrade the software, then the ROMMON. If I can do that (run the new software with the old ROMMON) why am I bothering to upgrade the ROMMON in the first place? (update, ok, I see the new ROMMON gives me enhanced crash info and will allow future upgrades without bringing down both supervisors at the same time).

When these were ordered/installed, the licenses were all mixed up (I wasn't involved with that ). So the MDFs have dual sup 7e with ipbase and the IDFs have single sup 7e with enterprise services. Obviously, we want the enterprise services in the MDF so we can run OSPF and the ipbase in the IDF. But, OSPF seems to be running just fine in the MDF on ipbase. Are the licenses not enforced on these platforms? The release notes for 3.2.0 say ipbase doesn't support OSPF. So if I upgrade the MDF switches, will OSPF suddenly stop working?
The IP Base image does not support enhanced 
routing features such as Nonstop Forwarding (NSF) , BGP, Enhanced 
Interior Gateway Routing Protocol (EIGRP), Open Shortest Path First 
(OSPF), Intermediate System-to-Intermediate System (IS-IS), Virtual 
Routing Forwarding (VRF-lite) and policy-based routing (PBR). 

Thanks!
Highlighted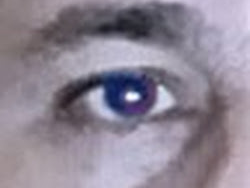 Beginner
Mark as New

Bookmark

Subscribe

Mute

Email to a Friend
4510R+E - Dual Sup 7e Software/ROMMON Upgrade Questions
Do you solve your 3 issues?
I will make the same upgrade process the next Monday and would like to know if the procedure worked for you.