Highlighted

Beginner
Mark as New

Bookmark

Subscribe

Mute

Email to a Friend
6500 LAN to WAN QoS Handoff - Egress Remarking
Alright... I have QoS Deployed and working on my LAN, ingress marking everything appropriately at the edge (3750 stacks), and The core is trusting ingress traffic from the edge. What I have not yet figured out is how to get my traffic re-marked to match my WAN QoS policy. Effectively I want to restrict Marking of Video Traffic to a specific Video Conference system or group of Video Conference Systems (either based on MAC/Current Marking, or IP/Port matching so that only specific systems get QoS on the WAN (basically if they purchase QoS for a specific Unit).
I have 2 site models:
Main Facilities
Cisco 6509 Core Switches, with Sup720's, with WS-X6748-SFP and WS-X6748-GE-TX blades running Modular IOS. Handing off to the Service Providers CE Router on a .1q trunk from the GE-TX blade.
Satelite Facilities
Cisco 3750 switch stack, running IOS, and handing off L3 routed interface to the Service Providers CE Router.
Any one have any ideas/recommendations.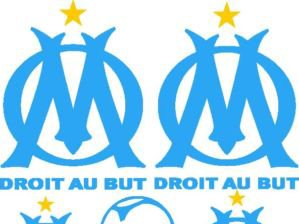 Cisco Employee
Mark as New

Bookmark

Subscribe

Mute

Email to a Friend
Re: 6500 LAN to WAN QoS Handoff - Egress Remarking
Hello,
It appears you will need to remark the traffic on egress using a service policy. The 3750 does not support egress policing and on the 6500, it is restricted to L3 interfaces or SVIs only.
http://www.cisco.com/en/US/docs/switches/lan/catalyst6500/ios/12.2SXF/native/configuration/guide/qos.html#wp1727221
Excerpt:
PFC QoS supports the output keyword only with a PFC3 and only on Layer 3 interfaces (either LAN ports configured as Layer 3 interfaces or VLAN interfaces). With a PFC3, you can attach both an input and an output policy map to a Layer 3 interface.
You may want to open a service request at this point to see what else can be done.
There is a link now from the community to open a TAC case.
Hope this helps.
Fabienne.