Highlighted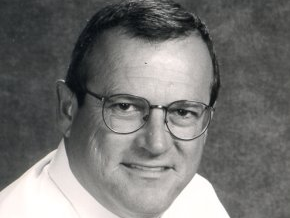 Beginner
Mark as New

Bookmark

Subscribe

Mute

Email to a Friend
7841 Phone not recognizing Voice VLAN
I am running into an issue with getting NEW Cisco 7841 phones to register with Call Manager. Investigation shows the phones are not recognizing the voice VLAN.
Here is a config snippet that has worked with 250 7900 series phones for 8 years:
interface GigabitEthernet1/0/16
description PHONE-PC PORT
switchport access vlan 109
switchport trunk encapsulation dot1q
switchport trunk native vlan 109
switchport mode trunk
switchport voice vlan 209
srr-queue bandwidth share 10 10 60 20
srr-queue bandwidth shape 10 0 0 0
queue-set 2
mls qos trust device cisco-phone
mls qos trust cos
auto qos voip cisco-phone
spanning-tree portfast
!
What I have found is that if I remove the line "switchport trunk native vlan 109" the phone registers with the voice VLAN and everything seems to work properly.
Here are my questions:
1/ What has changed between the old 7900 series phones and the NEW 7800 series
2/ What is the proper way to correct this?
3/ By removing the "Native VLAN" from the switchport, does that mean the PC will now be forced into VLAN 1?
Thanks,
Brian
Highlighted
Hall of Fame Expert
Mark as New

Bookmark

Subscribe

Mute

Email to a Friend
Hi,
You don't need a trunk port. So, just need a voice vlan and a data vlan, which you already have defined. So, you can just delete these 3 command and it should work fine.
switchport trunk encapsulation dot1q
switchport trunk native vlan 109
switchport mode trunk
HTH