Highlighted
Beginner
Mark as New

Bookmark

Subscribe

Mute

Email to a Friend
Any network discovery tool that supports CLI/CDP?
May popular network discovery tools out there (such as WhatsUp Gold, Solarwind) are based on SNMP. Even though they claim to support SSH/Telnet, but they didn't seem to work the way I thought.
What I'm expecting is a software that mimic the way a human being do on discovering a swtich network:
1) Get to the CLI of the 'seed' switch
2) Do a "show cdp neighbor detail"
3) Look at the entries that have IP address
4) Telnet/SSH to that IP and repeat step 1-3 above
Ideally, the software can cycle through a credential list in case different credentials are needed on different devices.
The closest I can found is "NetBrain". But it seems to be an overkill for light use. I could have written some VB Scripts along with SecureCRT to achieve this. But want to check before reinventing the wheel.
Thank you!
Highlighted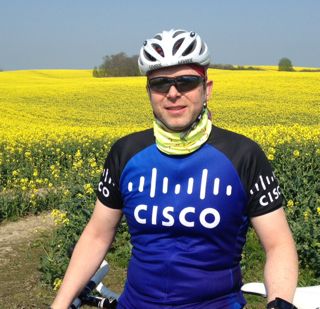 VIP Mentor
Mark as New

Bookmark

Subscribe

Mute

Email to a Friend
I think that all the relevant information from CDP/MAC/ARP etc. is available through SNMP, so there is no need to control a login-session and invest much brain in parsing the output. Especially if you think about that the outout could be different after an image-upgrade.
Beside of that, a good tool that also uses CDP for discovery is Netdot, or if I understand it right, the underlying software netdisco.
Highlighted
Beginner
Mark as New

Bookmark

Subscribe

Mute

Email to a Friend
The problem is - due to security restrictions, SSH/Telnet is the only way. No SNMP access.
Thanks!
Highlighted
Beginner
Mark as New

Bookmark

Subscribe

Mute

Email to a Friend
Quite late answer but you may give a try to PrettyGoodTerminal at http://www.prettygoodterminal.com
BR