Highlighted
Beginner
Mark as New

Bookmark

Subscribe

Mute

Email to a Friend
Bridged 887va VDSL VLAN 10 dot1Q commands help
So here is my problem.
The firewall does not have a VDSL modem. So my solution is to use a 887VA-K9 in bridged mode on port Fa0 to pass the ISP VLAN onto the WAN interface of the firewall so the firewall gets the public IP via DHCP and handles NAT.
The ISP does not use authentication, it's just tagged VLAN 10 with the following details. MTU 1500, MSS 0, VLAN ID 10.
I found this thread https://community.cisco.com/t5/switching/vdsl2-bridge-config/td-p/2252527 and it sounds exactly like what I need. However I am having a little trouble with finding the correct console commands to get the configuration set this way.
I have not found a helpful resource showing how to create the bridged group and setting the dot1Q tagging. (So far, I am a IOS novice).
Once the bridge is set up then I should never need to back into the config. The firewall will do everything else.
Here is my configuration so far:
I probably need to remove the "switchport trunk allowed vlan", but unsure how to.
RO01#show running-config
Building configuration...
Current configuration : 1379 bytes
!
!
!
version 15.1
no service pad
service timestamps debug datetime msec
service timestamps log datetime msec
no service password-encryption
!
hostname RO01
!
boot-start-marker
boot-end-marker
!
!
enable secret
enable password
!
no aaa new-model
no process cpu extended history
no process cpu autoprofile hog
memory-size iomem 10
crypto pki token default removal timeout 0
!
!
ip source-route
no ip routing
!
!
!
!
!
no ip cef
no ipv6 cef
!
!
CISCO887VA-K9
!
!
!
!
!
!
controller VDSL 0
!
!
!
!
!
!
!
!
interface Ethernet0
no ip address
no ip route-cache
shutdown
!
interface ATM0
no ip address
no ip route-cache
shutdown
no atm ilmi-keepalive
!
interface FastEthernet0
switchport access vlan 10
switchport trunk allowed vlan 1,2,10,1002-1005
switchport mode trunk
no cdp enable
!
interface FastEthernet1
shutdown
no cdp enable
!
interface FastEthernet2
no cdp enable
!
interface FastEthernet3
shutdown
no cdp enable
!
interface Vlan1
no ip address
no ip route-cache
!
ip forward-protocol nd
no ip http server
no ip http secure-server
!
!
logging esm config
!
!
!
!
!
control-plane
!
!
line con 0
exec-timeout 0 0
no modem enable
line aux 0
line vty 0 4
password ####
login
transport input all
!
end
RO01#

RO01#show controller vdsl 0
Controller VDSL 0 is UP
Daemon Status: Up
XTU-R (DS) XTU-C (US)
Chip Vendor ID: 'BDCM' 'BDCM'
Chip Vendor Specific: 0x0000 0xB1AD
Chip Vendor Country: 0xB500 0xB500
Modem Vendor ID: 'CSCO' 'BDCM'
Modem Vendor Specific: 0x4602 0xB1AD
Modem Vendor Country: 0xB500 0xB500
Serial Number Near: Serial 887VA-K9 15.1(2)T
Serial Number Far: eq_nr multiline_cpe software_rev
Modem Version Near: 15.1(2)T
Modem Version Far: 0xb1ad
Modem Status: TC Sync (Showtime!)
DSL Config Mode: AUTO
Trained Mode: G.993.2 (VDSL2) Profile 17a
TC Mode: PTM
Selftest Result: 0x00
DELT configuration: disabled
DELT state: not running
Trellis: ON ON
Line Attenuation: 0.0 dB 0.0 dB
Signal Attenuation: 0.0 dB 0.0 dB
Noise Margin: 6.2 dB 6.1 dB
Attainable Rate: 46236 kbits/s 14238 kbits/s
Actual Power: 14.5 dBm 8.3 dBm
Per Band Status: D1 D2 D3 U0 U1 U2 U3
Line Attenuation(dB): 19.1 51.7 0.1 6.9 41.9 63.1 N/A
Signal Attenuation(dB): 19.1 51.7 N/A 6.9 41.5 61.3 N/A
Noise Margin(dB): 6.1 6.3 N/A 6.1 6.1 6.1 N/A
Total FECS: 31747 0
Total ES: 0 0
Total SES: 0 0
Total LOSS: 0 0
Total UAS: 0 0
Total LPRS: 0 0
Total LOFS: 0 0
Total LOLS: 0 0
Bit swap: 1 0
Full inits: 2
Failed full inits: 0
Short inits: 0
Failed short inits: 0
Firmware Source File Name (version)
-------- ------ -------------------
VDSL embedded VDSL_LINUX_DEV_01212008 (1)
Modem FW Version: 100608_1515-4.02L.03.A2pv6C030h.d22k
Modem PHY Version: A2pv6C030h.d22k

DS Channel1 DS Channel0 US Channel1 US Channel0
Speed (kbps): 0 42600 0 13446
Previous Speed: 0 42604 0 13363
Reed-Solomon EC: 0 31747 0 0
CRC Errors: 0 0 0 0
Header Errors: 0 157 0 0
Interleave (ms): 0.00 8.00 0.00 8.00
Actual INP: 0.00 2.00 0.00 2.00
Training Log : Stopped
Training Log Filename : flash:vdsllog.bin
RO01#

Any help in being pointed the right way would be very appreciated.
1 ACCEPTED SOLUTION
Highlighted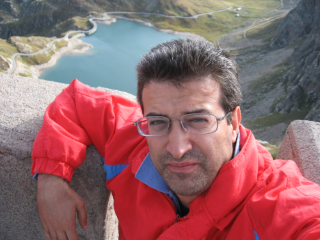 Hall of Fame Master
Mark as New

Bookmark

Subscribe

Mute

Email to a Friend
Hello LavaBlade,
from the configuration that you have provided you just need to connect the firewall port to interface Eth0 instead of Fas0.
To be noted the eth0 can give a maximum of 10 Mbps full duplex or only 3 Mbps in half duplex. This might be a bottleneck,
However, the FAs0 cannot be configured with the no switchport command and so it is not possible to create the subif fas0/0.10 the command is rejected because the interface is acting as a L2 switch port and in this mode it does not support subinterfaces.
The no switchport command when supported allows to make a port a routed port and would allow to configure a subinterface.
Make sure your FW to Eth0 link is working in full duplex to avoid performance issues caused by half-duplex (the max performance in half duplex is 33% of link speed for the need to wait for the wire to be silent before sending a frame).
Notice that I use the >>> string as a way to highlight a command but this does not work on the device. This is expected.
Edit:
interface eth0 must be enabled please use
config t
interface eth0
no shut
Your internal link is eth0.10 but if you shutdown the main interface also eth0.10 will be shut down.
Fas0 is not usable in your platform for this purpose as explained above.
Hope to help
Giuseppe