Explorer
Mark as New

Bookmark

Subscribe

Mute

Email to a Friend
Can someone shed some light on this for me? I'm just stuck not knowing what to do.
I'm running OSPF on Core101, Core102, Distro1 & Distro2.
All 6 interfaces that connect to each other are in area 0, even the link between distro1 and distro2 because I am not spanning vlans. All 6 interfaces are using /29 as point to point links.
Hsrp is used on distro1 and distro2 and basically sends hellos through the access layer.
I am manually pruning vlans off the trunks links between:
access 1 & distro1 and Distro2
switch trunk allowed vlan 96,97
and access2 to distro1 and distro2
switchport trunk allowed vlan 98,99
To keep this network clean, I was advised to summarize the connected vlans on distro1 and distro2 into ospf.
On Distro1 & Distro2 I redistribute connected subnets. Then I summarize the routes
summary-address 10.28.96.0 255.255.248.0
This creates a summary route null0 route in the routing table on both distro1 and distro2.
Everything is great if a failure does not occur, but if Distro1 loses the link to access1, vlan 96 and vlan 97 connected routes get removed from the routing table but the summary route 10.28.96.0 null0 still remains!
This blackholes the traffic destined for vlan 96,97 on distro1 from the Core because the summary route is still advertised out to Core101 and Core102.
How can I redirect the traffic that came into distro1 for vlan 96,97 (if it goes down) to Distro2 and have it forward to its vlan 96,97 destination?
I'm stumped, I created a static route but that causes a loop if Access1 goes down.
2 ACCEPTED SOLUTIONS
Beginner
Mark as New

Bookmark

Subscribe

Mute

Email to a Friend
Hello.
The reason the null0 summary route stays in the routing table is because it still has active routes that are covered by it (The routes to VLAN 98 and VLAN 99 which the summary also covers)
You could resolve this by instead advertising two summary routes 10.28.96.0/23 & 10.28.98.0/23 from both routers. That way if the link goes down again then the null0 summary should also get dropped.
Simon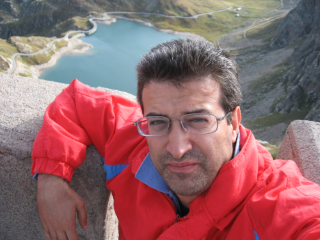 Hall of Fame Expert
Mark as New

Bookmark

Subscribe

Mute

Email to a Friend
Hello Sparky,
yes but the limit of summarization is accuracy: a summary route is too big if a black hole can form.
We can also say that in performing summarization we should follow the topology: in your case the component subnets are connected via two different links and this call for two summary routes in order to be accurate and fault tolerant.
So we need to trade off, however up to 5000 routes in OSPF are manageable in multi-area, what you cannot absolutely do is to redistribute the full BGP internet (270000 prefixes) into OSPF.
To help reduce SPF calculations you could move to a multi-area and have all access subnets in different areas and use network commands as correctly suggested by Lee.
Hope to help
Giuseppe