Highlighted
Beginner
Mark as New

Bookmark

Subscribe

Mute

Email to a Friend
Cisco-HP Spanning Tree Issue
Hello All
I have Cisco L3 network.Some tech people think Per VLAN Spanning Tree has some bad affects on HP switches.
Let me ask this way
I have full VLAN 20 on the HP switch and trunk between Cisco switch.Also on the port of cisco (which is connected to hp) I added the command
"Switchport trunk native vlan 20" and I defined VLAN 20 in HP with the IP address of the HP switch.Also VLAN 1 not tagged and no IP address under it.Under that circumstances should it still be a problem in spanning-tree ?
My belief ;
Because of using native vlan VLAN 20 under Cisco there should not be any problem and I do not need to worry about VLAN 1 ,issue (I do not have VLAN1 in my network).In case of topology change HP will just feel difference in VLAN20 which is being processed by Cisco for that VLAN
Please share your feedbacks
Highlighted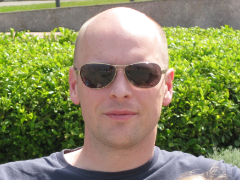 Enthusiast
Mark as New

Bookmark

Subscribe

Mute

Email to a Friend
Re: Cisco-HP Spanning Tree Issue
I'm not sure I quite understand. If you are uing native vlan 20 on the trunk, and only VLAN 20 is passed over the trunk, you don't even need VLAN 1 on the trunk tagged or untagged.
If I misunderstadoo you, can you paste the port configs of Cisco and HP?
Another option is the follwoing. If the HP switch has only 1 vlan (vlan 20 in this example) and all the switchports are in VLAN 20, you don't even need a trunk between Cisco and HP. You just put the Cisco port in access mode (and the HP port too) and there you have it.
This is essentially what you are doing with the native vlan, but you have the option to tag other VLANs over the same link if required.
f there is only a single, untagged VLAN on the link, it should work okay. If there are tagged VLANs on the link (even just one tagged VLAN), you'll encounter some issues.
Assuming you are using RSTP on the HP switch, it sends its BPDUs untagged. Assuming tagging is active, they will be mapped to the "native" VLAN on the PVSTP switch. Since no BPDUs arrive on the tagged VLANs, the PVSTP switch typically just activate those VLANs. So it may appear to work or it may cause a broadcast storm.
Heres a good link for you to read:
http://h10144.www1.hp.com/NR/rdonlyres/10D845B6-45CC-40E4-986F-F71A5EE6D992/0/InteroperatingwithCiscosRPVSTSpanningTreeProtocolinaHighAvailabilityTopology_Dec_07_WW_E.pdf
Regards,
Ian