Highlighted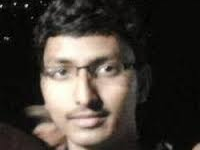 Enthusiast
Mark as New

Bookmark

Subscribe

Mute

Email to a Friend
2 ACCEPTED SOLUTIONS
Highlighted
Hall of Fame Cisco Employee
Mark as New

Bookmark

Subscribe

Mute

Email to a Friend
Chandu,
One fact to consider: in STP, BPDUs are sent only from Designated ports. They are not sent from Root or from Non-Designated (and hence Blocking) ports. This means that a root switch is unable to even see Bridge IDs of its directly connected neighbors because the do not send any BPDUs back. This goes for every switch that has only Designated ports to its downstream neighbors. As these neighbors either have Root or Non-Designated ports towards this switch, they do not send any BPDUs towards it. As a result, you do not have any clue about their Bridge IDs.
Best regards,
Peter
Highlighted
Rising star
Mark as New

Bookmark

Subscribe

Mute

Email to a Friend
This would require a network design, and each one is different. You have various technologies, and new switches coming out, so it's really hard to explain all that into one paragraph. You have to consider, how you want QoS, NHRPs, redundant links, etc.
I have personally had an interview question, where I was given about 10 switches, with lines between them for links, and told how would you improve on this design. I literally told the guy, I can't do this, because I have no idea how it's currently setup, and what the goals of thie design are. Now, if you really don't know what your doing, or are not confident I would suggest every saying that in an interview.