Highlighted
Beginner
Mark as New

Bookmark

Subscribe

Mute

Email to a Friend
Hybrid or Native mode on WS-SUP32-GE-3B=
does anyone know an easy way i can check if i am running my Sup32s in Hybrid or Native mode? i understand the diference from an architecture standpoint, but how do i tell what mode they are in?
Thanks in advance for your help!
Hall of Fame Guru
Mark as New

Bookmark

Subscribe

Mute

Email to a Friend
Re: Hybrid or Native mode on WS-SUP32-GE-3B=
Jarrod
Does your running config have
"switchport access vlan xx" commands under the interface = native
or
set vlan
Native = L2 and L3 is configured from one place
Hybrid = L2 configured from supervisor with "set" commands, L3 configured from MSFC.
Jon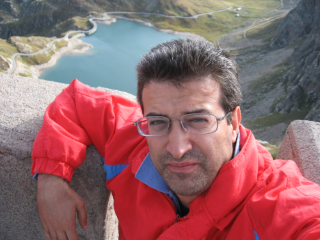 Hall of Fame Expert
Mark as New

Bookmark

Subscribe

Mute

Email to a Friend
Re: Hybrid or Native mode on WS-SUP32-GE-3B=
Hello Jarrod,
native mode has only one telnet/SSH session
sh ip interface brief
is supported
CatOS allows to telnet/SSH to layer2 supervisor and to routing engine (MSFC) as distinct heads
from supervisor you can access MSFC with session N, where N is a number like 15
sh port
is supported
when in enable mode prompt becomes switch(enable)>
show module can tell you all this at once looking at SW column
Hope to help
Giuseppe