Beginner
Mark as New

Bookmark

Subscribe

Mute

Email to a Friend
Identical vlans different subnets.
Hi everyone,
My organisation has aquired another building preloaded with hp procurve kit and simular setups.
My Question is, both our sites operated vlans with the same tag number but different subnets are configured, I dont want to access any of those subnets but simply provide them access to my internet vlan; if i prune off all my vlans except my internet vlan will the trunk still work ok and not moan about the existance of another identical vlan at the far end?
Also are there any pitfalls I should know about when connecting to procurve stuff, it's quiet a new one by all accounts 5800 series so i will wait a year and p/x for somthing Cisco . My kit is a 4510R IOS 03.02.00.SG
Thanks in advanced for any help offered.
Austen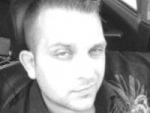 Beginner
Mark as New

Bookmark

Subscribe

Mute

Email to a Friend
Austen -
Are you only looking to deliver internet access to the newly acquired site on the Internet VLAN only? In my opinion, if you're not looking to extend Layer 2 VLANs to both sides, why not just create a private VLAN site-to-site and use L3 to route across the link to the main site.
From there, you can add ACL's at the main site to grant/deny access to the main site's VLANs....
I'm not seeing any sort of reason to create a trunk between sites if you simple need to just pass traffic out to the internet...
Thanks,
Sean Brown
Beginner
Mark as New

Bookmark

Subscribe

Mute

Email to a Friend
Sorry Sean, my reasoning was for future use, already it appears it was on to somthing, as we are now supplying access to our voip server along with printing auditing, meaning they need access to an addtional two vlans.