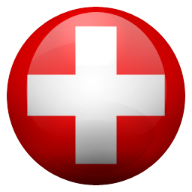 Beginner
Mark as New

Bookmark

Subscribe

Mute

Email to a Friend
Inter vlan routing on switch and router
Hello,
I would like to route between two vlans but one of the two vlans should also be accessible on the router (Sophos UTM).
My network has the following network devices.
[Sophos UTM] 192.168.122.1
[Cisco 3560CX SW1] 192.168.122.2
[Cisco SG300 SW2] 192.168.122.3
[Cisco SG300 SW3] 192.168.122.4
[Cisco AP2802] 192.168.122.11
[Dahua unmanaged switch]
Where the 3560 is the main switch and is connected to the Sophos UTM via a trunk link.
All other devices are connected to the 3560, the Dahua unmanaged switch is connected to an switchport access VLAN40 on the 3560.
Vlan1 192.168.1.0 (native vlan, not used)
VLAN10 192.168.10.0 (Trusted network, computers etc.)
VLAN20 192.168.20.0 (Guest network)
VLAN40 192.168.40.0 (Security Cameras)
VLAN122 192.168.122.0 (Management network)
Right now all vlans are trunked to the Sophos UTM, it is also the DHCP server for VLAN10 and VLAN20.
To offload the traffic (created by the cameras) from the UTM I would like to route VLAN10 to VLAN40 on the 3560.
VLAN40 should not be accessible from other vlans other than VLAN10.
VLAN40 should have access to a NTP server right now the UTM is a NTP proxy but this could be configured on the 3560 as well.
VLAN10,20,122 need to be accessible on the UTM.
What will be the best way to do this?
Thanks in advance!