Highlighted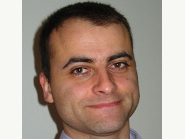 Beginner
Mark as New

Bookmark

Subscribe

Mute

Email to a Friend
ME3600X igmp snooping problem
Hello,
I'm having problems with ME3600X running IOS 15.2(2)S2 (mandatory to support feature of multicast in VRF).
I have to disable IGMP snooping in order to get multicast working when a flow is going from a local vlan is routed toward two PIM vlans.If I have only 1 vlan in my outgoing interface list, it's working.
The show ip mroute seems to be correct but the multicast traffic is not forwarded until I disable igmp snooping on the vlan containing the source.
That's really a pain ! All my multicast traffic is flooded on all trunks containing the vlan of my multicast source...
If someone has a workaround for this !
Thanks ,
Christophe
1#sh ip mroute vrf videoprotection 239.10.19.32
IP Multicast Routing Table
Flags: D - Dense, S - Sparse, B - Bidir Group, s - SSM Group, C - Connected,
L - Local, P - Pruned, R - RP-bit set, F - Register flag,
T - SPT-bit set, J - Join SPT, M - MSDP created entry, E - Extranet,
X - Proxy Join Timer Running, A - Candidate for MSDP Advertisement,
U - URD, I - Received Source Specific Host Report,
Z - Multicast Tunnel, z - MDT-data group sender,
Y - Joined MDT-data group, y - Sending to MDT-data group,
G - Received BGP C-Mroute, g - Sent BGP C-Mroute,
Q - Received BGP S-A Route, q - Sent BGP S-A Route,
V - RD & Vector, v - Vector
Outgoing interface flags: H - Hardware switched, A - Assert winner
Timers: Uptime/Expires
Interface state: Interface, Next-Hop or VCD, State/Mode
(*, 239.10.19.32), 00:13:50/stopped, RP 10.254.60.1, flags: SJC
Incoming interface: Null, RPF nbr 0.0.0.0
Outgoing interface list:
Vlan60, Forward/Sparse, 00:13:50/00:02:41
(10.60.2.20, 239.10.19.32), 00:13:50/00:01:36, flags: TA
Incoming interface: Vlan60, RPF nbr 0.0.0.0
Outgoing interface list:
Vlan601, Forward/Sparse, 00:13:48/00:03:28
Vlan602, Forward/Sparse, 00:13:50/00:02:30