Beginner
Mark as New

Bookmark

Subscribe

Mute

Email to a Friend
Hi all, we have 2 Cisco 6509 Sup720 core switches configured with PVRST and 2 3Com edge switches that support only one instance of RSTP for all vlans. What will happen if I connect them together? Does the 3Com switches will send a BPDU on each VLAN and our Cisco switches update their tree or could we expect to have convergence problem?
Thanks!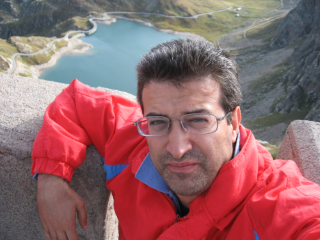 Hall of Fame Master
Mark as New

Bookmark

Subscribe

Mute

Email to a Friend
Rising star
Mark as New

Bookmark

Subscribe

Mute

Email to a Friend
The interaction here is between cisco proprietary PVST style RSTP and IEEE standard RSTP. What's going to happen is that vlan 1 in Cisco RPVST switches is going to interact with 3com devices (running full RSTP). Then, as Giuseppe said, all the other RPVST intances are going to treat the 3com devices as a big hub and flood their BPDUs over them. That's going to lead to sub-optimal topology and convergence.
However, moving the Cisco devices to MST really makes sense in that case. RSTP is designed to interact with MST's instance 0. So basically, by moving the Cisco devices to MST, you're going to run RSTP (real IEEE RSTP this time) across the whole network. The only drawback is that RSTP only runs a single instance and there will be no load balancing possible -> however convergence should be fast.
So you have the choice:
-1- some form of load balancing be slow convergence
-2- no load balancing but full RSTP benefit.
I'd definitely pick -2-.
Regards,
Francois