Highlighted
Beginner
Mark as New

Bookmark

Subscribe

Mute

Email to a Friend
Hi,
I read some docs(BRKDCT-3101) on CISCO live which talks about multicast replication.
Needed clarification on a few concepts:
1) There is an internal group id which is used and multiple (S,G) entries
share the same group id. Does each mroute map to an internal group?
N9K# bcm-shell mod 6 "ipmc table show"
SRC IP ADDRESS MC IP ADDRESS MC GROUP VID VRF COS HWIDX CLASS HIT
13.13.13.14 239.10.10.10 0x2000007 0 1 0 75680 1 no
0.0.0.0 239.10.10.10 0x2000007 0 1 0 86578 2 no
2) What is a replication group?
I am trying to connect the dots from control plane (mroute) to what happens
inside the ASIC. How does a mroute (Source IP, Group IP, OIF list) get mapped and replicated internally ?
Thank you,
Vij
Highlighted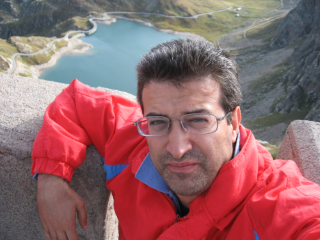 Hall of Fame Master
Mark as New

Bookmark

Subscribe

Mute

Email to a Friend
Hello Vij,
you are looking at a detailed session about Nexus 9000.
I think slide 19 provides in a graphic way how a multicast packet is handled.
My guess a replication group is the list of modules and ports that should receive a multicast stream.
Remember that there is not a one to one corrispondence between an IPv4 multicast address and the corresponding MAC address: only the less significant 23 bits are mapped on the MAC address so 32 IPv4 multicast addresses share the same MAC address.
Hope to help
Giuseppe
Highlighted
Mark as New

Bookmark

Subscribe

Mute

Email to a Friend
Hi Giuseppe,
Thank you for the reply. I was actually looking for some additional details.
I found the picture in the attached file on the net.
It shows the various blocks, but doesn't elaborate on how a route entry in
MRIB gets mapped to a hardware entry in ASIC and how the replication
happens. There seems to be multiple steps involved in ASIC and that's
what i'm looking for.
Regards,
Arut