Nexus 5500 Multicast Routing (PIM SSM)
Options
Mark as New

Bookmark

Subscribe

Mute
‎02-04-2023 03:44 PM
First time setting up multicast routing and I'm having some trouble getting multicast traffic to route between VLANs. I'm trying to use PIM SSM on a Nexus 5500 platform running 7.3(8)N1(1). Use case is a Grandstream VOIP PBX (UCM6304) sending a multicast page to a VOIP phone/intercom. Below is a diagram of my setup: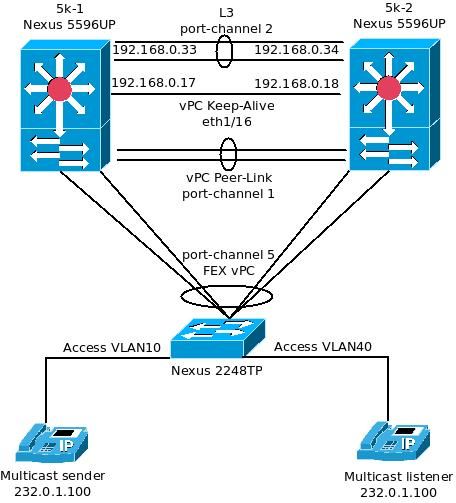 Lots of confusion on my part when reading through documentation regarding limitations in vPC domains. Below is a screenshot of my PIM configuration thus far:

Here is a screenshot of my interface configurations. Note that I enabled igmp version 3 on the SVI's and L3 interfaces since that seemed to be recommended.
Next screenshot shows the PIM neighbors, but a "show ip mroute 232.0.1.100" does not indicate any Outgoing interfaces for the SSM network segment. I assume this is a problem and is why I'm not seeing multicast traffic outside the originating VLAN.

Last set of screenshots show the pim interfaces: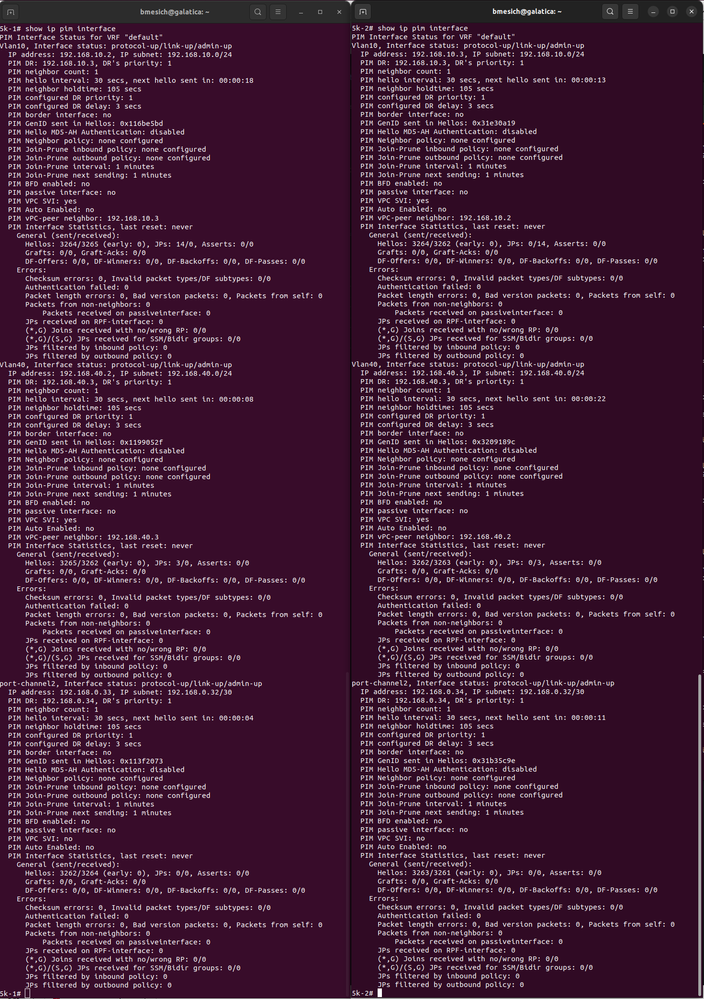 Any help would be greatly appreciated. The Nexus docs I found here would seem to suggest no further configuration is required for PIM SSM- which makes me think I might be in an unsupported configuration (possibly the vPC domain?).