No internet access on new LAN eth0/2
Options
Mark as New

Bookmark

Subscribe

Mute

Email to a Friend
‎06-15-2014 06:05 PM - edited ‎03-07-2019 07:44 PM
I have an ASA 5510 and just configured eth0/2 as 192.168.200.1 to expand my network.
Eth0/1 is 192.168.100.1.
I enabled bi-directional traffic using the following command:

static (inside,inside-wlan) 192.168.100.0 192.168.100.0 netmask 255.255.255.0
Now I can RDP to a computer on the 192.168.200.0 network, but from that computer I cannot get to the internet or ping the router on the 100.x network (192.168.100.1). I can connect to ALL OTHER COMPUTERS on the "main" network (192.168.100.0), I just can't ping the router on that network or get to the internet.
I tried:

static (inside-wlan,inside) 192.168.200.0 192.168.200.0 netmask 255.255.255.0
...but still no luck.
What do I need to do to get internet on eth0/2? Also, what's the name of what I'm trying to do because I am finding it very difficult to search online for what I thought would be commonplace.
Enabling internet on eth 0/2 will let me set up all the WAPs on it and free up almost half the scope from iThings, droids, and laptop wifi.
:(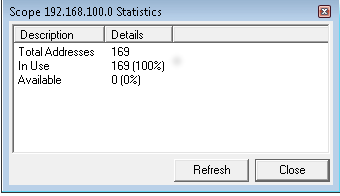 Additional info:
ASA Version 8.2(2)
ASDM Version 6.2(1)
Firewall mode: Routed
License: Security Plus
Thanks!