Beginner
Mark as New

Bookmark

Subscribe

Mute

Email to a Friend
OSPF redistribute into rip, does it has hop count limit
Dear all,
As I know, rip has maximum 15 hop counts.
If I redistribute ospf into rip, does rip router also will treat ospf redistributed route also has 15 maximum hop count.
Any document mention it ?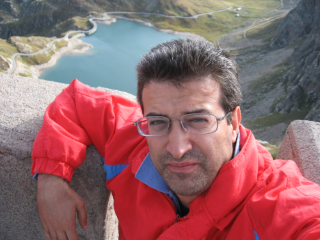 Hall of Fame Master
Mark as New

Bookmark

Subscribe

Mute

Email to a Friend
Hello Acbennyma,
yes OSPF routes redistributed into RIP will have a RIP metric with a maximum of 15.
Because OSPF metric is much wider (16 bi integer t for intra area route, 24 bit integer for inter-area routes) it cannot be copied to RIP metric and you need to set a seed metric manually
example
router rip
redistribute ospf 100 route-map OSPF-INTO-RIP
default-metric 4
!
all OSPF routes redistributed into RIP will have RIP metric 4 in this example, the route-map can be used to filter what OSPF routes will be imported into RIP.
see
http://docwiki.cisco.com/wiki/Internetwork_Design_Guide_--_RIP_and_OSPF_Redistribution#RIP_and_OSPF_Redistribution
Hope to help
Giuseppe