Beginner
Mark as New

Bookmark

Subscribe

Mute

Email to a Friend
Qos on Point to Point Metro-E
Greetings,
Recently we have upgraded three of our branches (main, branch 6, branch 8, branch 9 refer to attached drawing) Point to Point T1 connections to Metro-E (3 mbp P2P Ethernet ). However, since the upgrade there has been a lot of trouble with our phone system (partially VOIP only branch to branch phone servers).There is a lot of jittering while employees are making/talking inter office calls. Moreover, the severity of jittering varies depending on the time of the day. I have concluded that there must be something wrong with my Qos configuration. Also, I have found out that TDS is not doing any kind of Qos on their lines, this is just a simple point to point 3 mb Ethernet.
Attached are a network drawing, branch 6 and main office router configurations. As you can notice we have Star schema configuration where everything happens at the main branch.
Thank you very much for your time appreciate any help,
Best,
E.
3 ACCEPTED SOLUTIONS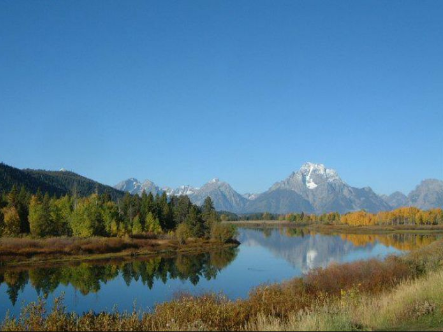 Hall of Fame Mentor
Mark as New

Bookmark

Subscribe

Mute

Email to a Friend
If you are only paying for 3Mbps, you must shape your traffic down to 3Mbps on the FastE interfaces.
class-map match-any Transactional-1
match dscp af21
match dscp af22
match dscp af23
class-map match-any Signaling-1
match dscp cs3
match dscp af31
class-map match-any Routing-1
match dscp cs6
class-map match-any Voice-1
match dscp ef
match dscp cs5
class-map match-any Management-1
match dscp cs2
!
!
policy-map SDM-QoS-Policy-1
class Voice-1
priority percent 33
class Signaling-1
bandwidth percent 5
class Routing-1
bandwidth percent 5
class Management-1
bandwidth percent 5
class Transactional-1
bandwidth percent 5
class class-default
fair-queue
random-detect
policy-map 3Mbps
class class-default
service-policy SDM-QoS-Policy-1
shape average 3000000

!
!
!
!
!
!
!
!
interface FastEthernet0/0
description $ETH-LAN$
ip address 10.31.2.1 255.255.252.0
duplex auto
speed auto
no mop enabled
!
service-policy output QoS-Policy-1
!
interface FastEthernet0/1
description $ETH-WAN$
ip address 172.16.31.1 255.255.255.240
duplex auto
speed auto
!
service-policy output 3Mbps
Regards,
Edison
Mark as New

Bookmark

Subscribe

Mute

Email to a Friend
Your example won't work because you are only shaping the class class-default while you have to shape all classes - that's the reason you have to create a parent policy with a shaper and associate the child policy (your old policy) to it.
I can't answer your SDM question as I never use it. I recommend getting used to the command line.
You should only shape traffic going to the WAN, traffic coming back to you is limited by the Service Provider.
Regards,
Edison
Mark as New

Bookmark

Subscribe

Mute

Email to a Friend
The voice will be ok as long as you've allocated enough for that traffic. 30% is our maximum recommended value. Any higher than 30% can potentially starve other queues. If you find yourself needing more than 30%, I recommend upgrading the bandwidth.
Regards,
Edison