Highlighted
Beginner
Mark as New

Bookmark

Subscribe

Mute

Email to a Friend
Routers forwarding DHCPOFFERS incorrectly if ip is in arp cache
We have verified that 2811 routers running 12.4 versions of code are behaving this way:
1) An IP address is released by a client
2) The arp cache for the router still has the client's mac address
3) A new client boots up and sends a DHCPDISCOVER
4) The DHCP server (on another network, so I have ip helper-addresses on my 2811 routers) replies with a DHCPOFFER
5) The DHCPOFFER is the IP address released by the 1st client
6) The 2811 router forwards the DHCPOFFER to the mac address in the arp cache, not the DHCPDISCOVER client (this was verified with a sniffer).
Anybody else seen this? Is this a bug or a "security feature" to try to prevent duplicate IP addresses?
Highlighted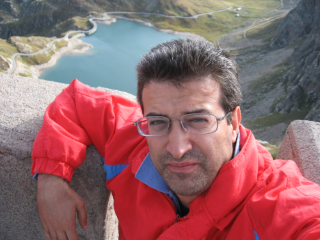 Hall of Fame Master
Mark as New

Bookmark

Subscribe

Mute

Email to a Friend
Hello Christopher,
this should be a recent bug I remember a recent thread about this strange behaviour
in that case there was a message in the log that helped in finding the bug.
Edit:
I've found the bug
CSCsu67864 Bug Details
DHCP Offer is unicasted to the old MAC on the ARP cache
None
Symptom:

After the end user replaced his HGW ( DHCP client ) physically, the new HGW never received DHCP
Offer from ASR1000. It resulted in the failure of IPv4 address allocation of the newly replaced
HGW.

Conditions:

it should be fixed in 12.4(24)T2
Hope to help
Giuseppe