Highlighted
Mark as New

Bookmark

Subscribe

Email to a Friend
Hi,
I am trying to enable the monitoring on a cisco 2950-24 switch but when run the command
monitor session 1 source ......
get the message invalid in put.
is this means I cannot enable the SPAN on this switch?
Thanks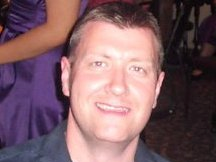 VIP Advisor
Mark as New

Bookmark

Subscribe

Email to a Friend
Hello
What ios are you ruining?
show version
show monitor session x



kind regards
Paul

Please rate and mark posts accordingly if you have found any of the information provided useful.
It will hopefully assist others with similar issues in the future
Mark as New

Bookmark

Subscribe

Email to a Friend
Thanks for reply,
this is the ios version
Switch#show version
Cisco Internetwork Operating System Software
IOS (tm) C2950 Software (C2950-I6Q4L2-M), Version 12.1(22)EA4, RELEASE SOFTWARE(fc1)
Copyright (c) 1986-2005 by cisco Systems, Inc.
Compiled Wed 18-May-05 22:31 by jharirba
Image text-base: 0x80010000, data-base: 0x80562000
ROM: Bootstrap program is is C2950 boot loader
Switch uptime is 4 hours, 29 minutes, 11 seconds
System returned to ROM by power-on
Cisco WS-C2950-24 (RC32300) processor (revision C0) with 21039K bytes of memory.
Processor board ID FHK0610Z0WC
Last reset from system-reset
Running Standard Image
24 FastEthernet/IEEE 802.3 interface(s)
63488K bytes of flash-simulated non-volatile configuration memory.
Base ethernet MAC Address: 0004.9A43.667E
Motherboard assembly number: 73-5781-09
Power supply part number: 34-0965-01
Motherboard serial number: FOC061004SZ
Power supply serial number: DAB0609127D
Model revision number: C0
Motherboard revision number: A0
Model number: WS-C2950-24
System serial number: FHK0610Z0WC
Configuration register is 0xF