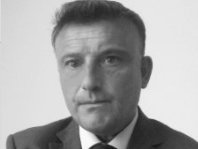 Participant
Mark as New

Bookmark

Subscribe

Mute

Email to a Friend
Strange Multicast Forwarding Issue - 6500 (Kinda Urgent)
Hi Guys,
I have a network setup as shown in the jpeg provided. Typical access switch connected in a diverse manor to two 6500 distribution switches. - L3 between the distribution pair and L2 to the access switch (no STP)
I see my multicast streams flow down to my access switch on port 5/2 from distribution switch2, but then also see them flow back up on port 5/1 to distribution switch1.
Now the 6500 CatOS multicast table (populated by IGMP) shows both ports 5/1 and 5/2 as members for the multicast GDAs, but I dont want the multicast traffic to flow back up to the distribution.
The only thing I can think of is that the S,G trees and default gateway are on switch2, but the IGMP querier is on switch1.
Is that the problem, and if not, how do I stop this traffic from flowing back from the access to the distribution?
Many thx for your help as always,
Ken