Highlighted
Beginner
Mark as New

Bookmark

Subscribe

Mute

Email to a Friend
Switch still send BPDU in whole listening state?
Hello experts,
I just finished my CCNA course and try to dig more about STP. I have some questions may need your help. Thanks.
1.) Does a switch keep sending BPDU(7 times because send Hello every 2 seconds and listening state remains for 15 seconds) during whole listening state even if it has known itself not a root switch?
2.) What is exactly the BPDU propagated? For example, given a topology below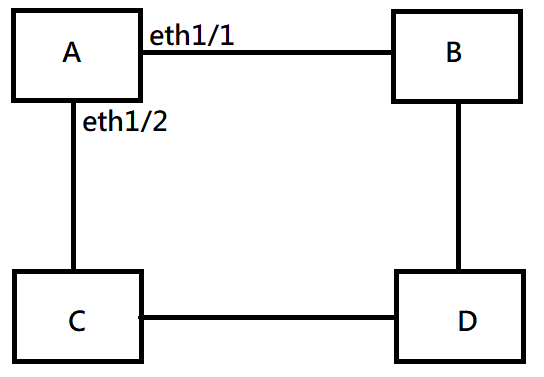 2.1) Does A generate 2 different BPDU? (one with port id "eth1/1" and the other one with port id"eth1/2")?
2.2) If so, will C/D/E receive two different BPDU of A?
2.3) Assume A is the root switch, and D is also aware of that. How does D know the cost to root switch and put it into BPDU?
1 ACCEPTED SOLUTION
Highlighted

Engager
Mark as New

Bookmark

Subscribe

Mute

Email to a Friend

Yes, Sw B gets BPDU from A. Before sending BPDU downstream, sw B edits or replaces following fields: Sender Bridge ID, Cost, interface ID, Message Age.
A's Sender Bridge ID is edited. There are 2 fields: Root Bridge ID and Sender Bridge ID. Only Root A will have both values the same; other switches will keep Root Bridge ID but replace Sender's with its own ID.

this "it takes only one BPDU to complete the election." may depend on how busy switches are with traffic. now, my 4-switch lab shows 4 BPDUs are sent on far end switch. There is no conformation BPDU; once 2 of us exchange BDPUs, we see who wins. however, there is a Topology change BPDU flag and Topology Change Ack flag.
I do not think TCN flags are used for Root/Port elections but I will check whether that flag is used at initial Root elections (it is used when port goes up/down)
Regards, ML
**Please Rate All Helpful Responses **