Highlighted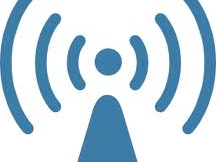 Explorer
Mark as New

Bookmark

Subscribe

Mute

Email to a Friend
Temperature alarm in 6506 switch
Hi Experts ,
we are receiving the below logs often in our switch ,
%C6KENV-4-MINORTEMPALARM: XDB 1/0 inlet temperature crossed threshold #1(=70C). It has exceeded normal operating temperature range.
Model: WS-C6506-E
IOS:s2t54-ipbasek9-mz.SPA.150-1.SY4.bin
Modules:WS-X6908-10G ,WS-X6848-SFP,WS-X6908-10G ,WS-X6848-GE-TX , VS-SUP2T-10G
module 1:
module 1 power-output-fail: OK
module 1 outlet temperature: 66C
module 1 inlet temperature: 51C
module 1 asic-13 temperature: 79C
module 1 asic-14 temperature: 81C
module 1 EARL outlet temperature: 47C
module 1 EARL inlet temperature: 45C
module 1 EARL device-2 temperature: 84C
module 1 XDB outlet temperature: 72C
module 1 XDB inlet temperature: 71C
Kindly suggest.
Highlighted
Rising star
Mark as New

Bookmark

Subscribe

Mute

Email to a Friend
Dear Vijay,
Please check you have no issues with Airconditioning first. Also no other device is blocking the air flow to this device. Have a visual inspection.
Also please note the below.
Chassis Slot Filler Restrictions for WS-X68xx and WS-X69xx Modules
If you are installing one or more of the WS-X68xx or WS-X69xx modules in your chassis, the slots directly adjacent to these modules (above and below or to the left and to the right) must contain either another module or switching-module filler plates (Cisco part numbers WS-X6K-SLOT-CVR-E or SLOTBLANK-09). If either adjacent slot is unused and currently has a blank slot cover (Cisco part number WS-X6K-SLOT-CVR) installed, you must remove the blank slot cover and replace it with a switching-module filler plate for NEBS compliance.
Ensure you have the above filler plates.
Thanks,
MAdhu