Beginner
Mark as New

Bookmark

Subscribe

Mute

Email to a Friend
Two internet connections: How to use secondary internet for one specific host?
I have two internet connections, one primary and one secondary: The primary internet is static IP from a cable modem and the secondary internet is an MPLS connection. Each connection terminates at its own ASA 5550 on the same local subnet (192.168.0.0/24). I need one internet connection (the MPLS connection) to be reserved for a specific server (192.168.0.100) while the primary connection continues to serve as the default internet for the rest of the network. My current topology looks something like this:
192.168.0.100
↕
192.168.0.0/24 192.168.0.1 → Building #2 192.168.1.0/24
Building #1 ↔ Gateway ↔ Private IP ↔ → Building #3 192.168.3.0/24
4500e/SUP6L-E Cisco 2851 → Building #4 192.168.5.0/24
↕ ↕
ASA#1 ASA#2
192.168.0.5 192.168.0.7
↕ ↕
Cable MPLS
The gateway for the 0 subnet is the 2851 router, and contains a default route to ASA#1 "route 0.0.0.0 0.0.0.0 192.168.0.5", so all internet traffic for the 0 subnet goes through ASA#1. The problem is I need all internet traffic destined only for 192.168.0.100 to go through the secondary MPLS internet and ASA#2. I can't use ASA#2 as the default gateway on that server as I then lose connectivity to the other buildings because the 2851 gateway is no longer in the picture. I've tried a few things but all to no avail and I also can't just get rid of the cable internet at this time. I also have limited access to the server and can only edit basic network settings, like IP/mask and gateway info. I think I'm in over my head on this one and would love to hear from some more knowledgeable people. Any help is much appreciated.
1 ACCEPTED SOLUTION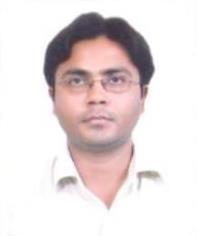 Rising star
Mark as New

Bookmark

Subscribe

Mute

Email to a Friend
On 2851:
create a "extended ACL" to match traffic from source "host 192.168.0.100"
Create a "route-map <name>" and match the above ACL and give a exit interface via "set ip next-hop 192.168.0.7"
Apply the policy to the interface of 2851 where you are receiving the routes of "192.168.0.100" via "ip policy route-map <name>"
This is called PBR, for more details refer below cisco doc:
http://www.cisco.com/c/en/us/td/docs/ios/12_2/qos/configuration/guide/fqos_c/qcfpbr.html
Vivek