Highlighted
Beginner
Mark as New

Bookmark

Subscribe

Mute

Email to a Friend
VRF limitations cat6509-E Sup720-3B
Dear all,
I'm currently investigating what the VRF-lite limitations are on the following platform:
The setup consists of two of these devices dedicated for the DMZ infrastructure.
Cat6509-E:
----------------
4 * WS-X6148-GE-TX
1 * WS-SUP720-3B
1 * WS-X6748-SFP
1 * ACE20-MOD-K9
1 * WS-X6748-SFP
(WS-F6K-PFC3B)
You can see on the specs of the Sup720-3B that the FIB is limited to 256k entry's (by default configured to 192k).
I know that the Sup720-3B supports up to 512 VRFs in hardware.
Each of the chassis is configured with 14 VRFs (VRF-lite, no MPLS) with each approximately 300 static routes.
Obviously there is currently no problem in regards to available resources atm.
The question is only which items have an influence on this (available memory/NVRAM/available IDBs/...
Is there some kind of best practice in regards to the amount of VRFs you can deploy/provision taking into account the resources they require?
I'm searching for an easy way to explain this to the customer without having to detail the whole cat6500/Sup architecture.
Kind Regards!
Highlighted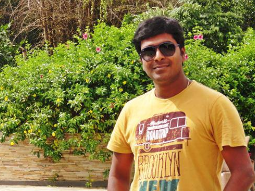 Cisco Employee
Mark as New

Bookmark

Subscribe

Mute

Email to a Friend
VRF limitations cat6509-E Sup720-3B
Hi,

You can check by showing the following command
 
sh mls cef maximum-routes
sh mls cef summary
 
But you can increase this value upto 256 k..
 
Normally when you are exceeding the limits 192 k and the new routes can't be
programmed in the TCAM, you should see this error:
%MLSCEF-7-FIB_EXCEPTION (x1): FIB TCAM exception,
 Some entries will be software switched

When this happens the new routes will be handled in software and the CPU
will increase on the router and only when there is a lot of traffic handled
in software you should notice a problem with ip routing.
 
I hope that answers your query..

Cheers
Somu

Pls rate this answer if you found the content was useful