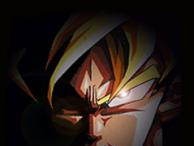 Beginner
Mark as New

Bookmark

Subscribe

Mute

Email to a Friend
Why SW-3850 loses config after reload even though config is saved?
Configuration is saved on 3850 switch and it loses everything when it is reloaded. There is no signs of hardware failure as far as I can tell
2 ACCEPTED SOLUTIONS
Cisco Employee
Mark as New

Bookmark

Subscribe

Mute

Email to a Friend
Hi Gaberivas,
I cannot be 100% sure, however we see this issue every now and then on the 3850 and its due to one simple thing. If you are using a ethernet jack with a "boot" on it in port 1, it very likely is resting on the "reset button." The cable boot is making extended contact with the mode button resulting in Express Setup being invoked. The following messages are seen when this issue is encountered on the WS-3850-48 or other IOS-XE based switch:

##########################
%SYS-7-NV_BLOCK_INIT: Initialized the geometry of nvram
%EXPRESS_SETUP-6-CONFIG_IS_RESET: The configuration is reset and the system will now reboot
%SYS-5-RELOAD: Reload requested by NGWC led process. Reload Reason: Reload command.
%STACKMGR-1-RELOAD_REQUEST: 1 stack-mgr: Received reload request for all switches, reason Reload command
%STACKMGR-1-RELOAD: 1 stack-mgr: Reloading due to reason Reload command
##########################
There is an easy workaround to prevent this:
Disable Express Setup with the following command:
# config t
#(config) no setup express
Or remove the the cable boot from the cable installed in port 1.
Field Notice: http://www-tac.cisco.com/Support_Library/field_alerts/fn63697.html
HTH
Luke
Cisco Employee
Mark as New

Bookmark

Subscribe

Mute

Email to a Friend
Hi Gaberivas,
Could you check what is the current value of the configuration-register? Does it look like Configuration register is 0x142 (will be 0x102 at next reload).
++ If so, this is a known software caveat documented in Bug: CSCui51930 and also in Bug: CSCui54490. These bugs haven been fixed yet, but, there is a permanent work around in place. The configuration-register value needs to be 0x102.
++ Boot the switch into ROMMON mode.
++ Check if the SWITCH_IGNORE_STARTUP_CFG bit is set to 1 using the set command.
++ Issue the command unset SWITCH_IGNORE_STARTUP_CFG so as to include the STARTUP config
contents when it boots up.
++ Then, boot the switch up and check if the issue is resolved. I have seen this in multiple customer cases and this has caused the issue almost every time.
Thanks,
Arun